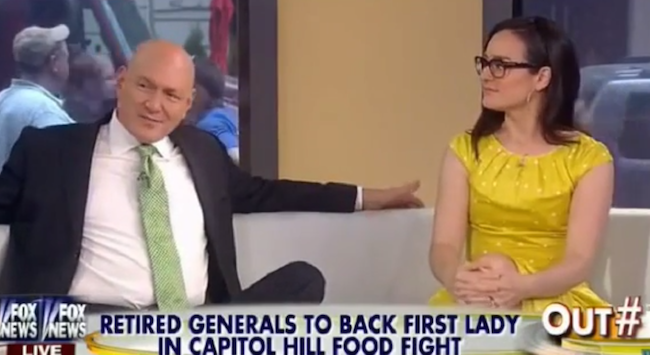 Physician, shut up thyself.
It's turning out to be a real banner day for Fox News. Just a few hours after host Shep Smith paid tribute to Robin Williams by calling him a coward, Keith Ablow, a psychiatrist and member of Fox News' "Medical A-Team," made the case that Michelle Obama isn't a credible voice when it comes to school nutrition because she "needs to drop a few" pounds.
The panelists on Outnumbered were discussing a Kentucky school district's decision to opt out of federal funding for school lunches because kids aren't happy with the food. That's when Ablow, with his gut hanging over his belt and his legs splayed out in order to let his massive balls breathe, decided to drop a fat zinger aimed at FLOTUS as if he were at the offices of BroBible pitching a piece about "America's most bang-able First Ladies."