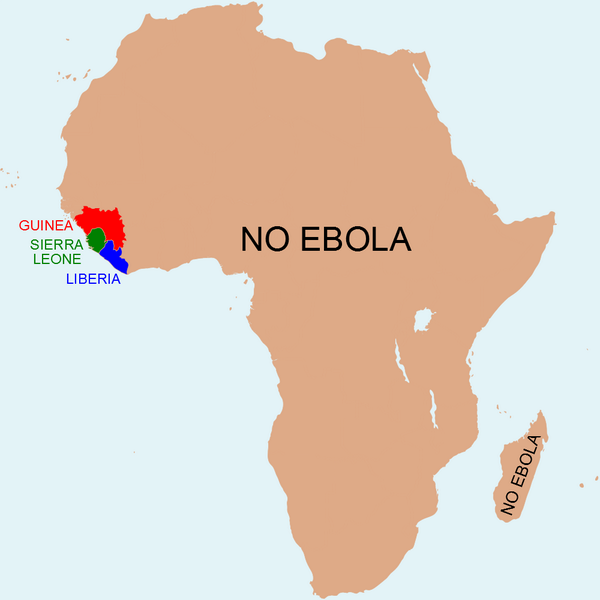 Your eyes are already glazed over, aren't they? Dammit. (via Anthony England)
If you live in a part of America that's currently freaking out about Ebola, i.e. all of America, you might be tempted to, say, make a local teacher resign because she went on a trip to Kenya. This, and let's just be honest here, would make you an idiot.
Why? Because Kenya is more than an America-length away from any active Ebola cases. The nation of Rwanda is a whopping 2,600 miles away, which was close enough for school officials to force two transfer students from that country to be quarantined after they moved to New Jersey. That's the kind of nonsense that led Anthony England, a chemist with a Ph.D. from MIT who has done a lot of work in Africa and long been frustrated by the West's ignorance of the continent, to make this map and post it on Twitter, where it was widely shared.