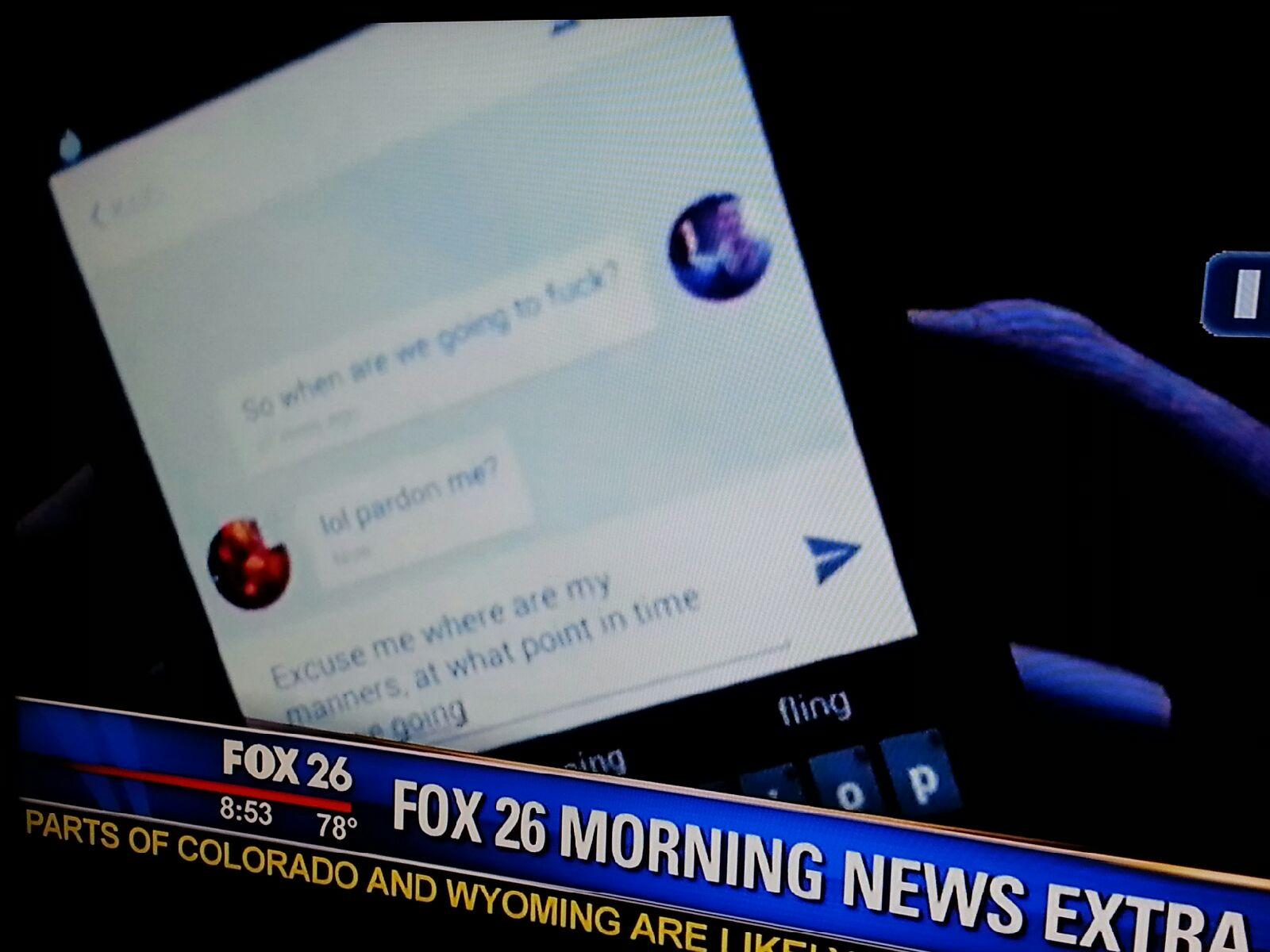 Breaking news: app used to eff contains eff words. (via redditor ahhvey)
If there's one kind of news story that local news stations will always love (usually several times a month), it's "Teens Are Using Technology To Have Sex Everywhere!" 
A redditor spotted this sketchy image on their local Fox station (FOX26 Houston), which was doing a report on teens using Tinder's hookup app on their phones. To be fair, for once the news was right about what teens were doing with this technology...because it's a technology designed solely to help people have sex.
Naturally, they wanted a screenshot of people messaging each other using the Tinder app. What they forgot was that people using casual sex apps tend to talk like people who are just looking to have sex, and none of the producers at Fox noticed that there was a slightly-blurry f-word right in the middle of the screen.
In case you can't read it, here's what it says:
"So when are we going to fuck?"
"lol pardon me?"
"Excuse me where are my manners, at what point in time are we going—"
And then it trails off...because the message still hadn't been sent. This is a text exchange in progress! For all we know, someone at the studio was like "Hey Jim, we need a photo of someone using Tinder" and Jim was all like "Oh, I'm doing it right now, just take a photo of my phone!"
Long story short, much like how you have to be careful of the people on Tinder, you should always make sure that a picture of someone using Tinder isn't creepy and inappropriate.
(by Johnny McNulty)