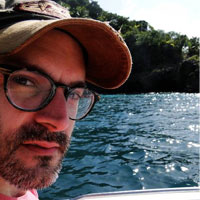 Filed by Dennis DiClaudio

|

Mar 28, 2015 @ 7:27pm
Does this count as a news wire?

I kind of admire Steve Frazier, the meteorologist for Fox 9 News in Minneapolis. When he discovered that he had forgotten to remove his suit jacket's coat hanger before getting dressed for live TV, he pulled it out, owned up to his mistake and moved on. I don't know that a lot of people would be able to do that. A friend of mine once spent an entire day denying that he had an artisanal mahogany coat rack sticking out of his windbreaker.