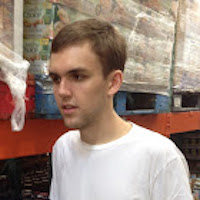 Filed by Bijan Samareh

|

Jul 13, 2015 @ 2:22pm
Meet the woman who has become a figure in the fight against Turkey's domestic abuse problem.

Çilem Doğan being escorted to jail. (via Cosmo)
Çilem Doğan was trapped in a terrible marriage. Just 28 days after her wedding, her husband started violently abusing her. His name was Hasan Karabulut, and he wanted his wife to become a prostitute. He would beat her whenever she refused his wishes. One time, he even imprisoned her so that she would concede to his demands. Luckily, her mom found out and threatened to call the authorities on him.
Doğan was planning to leave Karabulut after the ordeal, but found out she was pregnant. She tried to make the marriage work for the sake of her child. This didn't stop Hasan, however; he continued to act violently towards his wife during her pregnancy, and when she was seven months pregnant, he ordered her once again to become a prostitute. He even beat her while she was in the hospital delivering their child. Doğan tried getting a divorce afterwards, but Karabulut threatened her family.