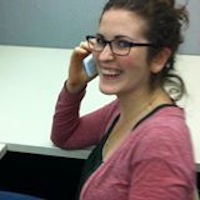 Filed by Shira Danan

|

Sep 06, 2016 @ 8:51am
Oh no. Everything horrifying you imagined to be true about Airbnb is definitely true. At least if you believe this confession shared on Post Secret—a site where people share their deepest, darkest, possibly fake secrets—by an anonymous person claiming to be an Airbnb host.
"I swap hidden camera sex videos with other airbnb hosts," claims the anonymous poster.
The bad news is, this is definitely happening. The good news is, at least the sex you're having at an Airbnb is usually quality, energetic vacation sex, not sweaty, T-shirt-wearing on-a-Tuesday sex.