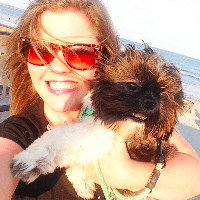 Filed by Missy Baker

|

Oct 14, 2015 @ 9:00pm
The Irish have a way of turning everything into a party, even something as depressing as a transatlantic flight. Passengers traveling Aer Lingus, an Irish airline, were treated to some very joyful inflight entertainment recently. Orla O'Brien, a flight attendant for Aer Lingus, posted a video of herself dancing a jig with a passenger to some traditional Irish music.
The luck of the Irish was indeed with these sky high performers, as everyone on board seems totally into it. (Thankfully no one got up and screamed, "I'm tired of these mother f*cking jigs on these mother f*cking planes!") The video, fittingly titled "Inflight entertainment at its best!" was posted on Facebook Wednesday, and has since been viewed more than 50,000 times.