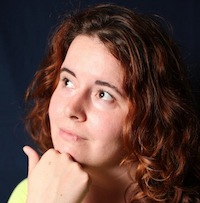 Filed by Aimee Lutkin

|

Feb 03, 2016 @ 9:37am
Alex Purdy is a graduating senior public relations major at Syracuse University, and on Thursday she uploaded a video to YouTube that sparked a real controversy at her school. When Purdy first arrived at Syracuse, she was excited to rush a sorority. Purdy had played basketball all through high school and wanted to find that sense of camaraderie, support and friendship in her college experience. Sororities seemed to promise all of those things, but her actual time in one was very different from advertised.
Purdy opens her video by saying she isn't putting sororities on blast out of spite. She thinks the bare bones for something empowering and awesome are there, but a lot needs to change. She never names her sorority, though she does give a number of disheartening details about why she left: