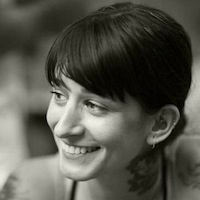 Filed by Jessie Dean Altman

|

May 11, 2016 @ 9:47am
PBS recently issued an online correction to an episode of Antiques Roadshow called "Grotesque Face Jug" from last year in which they'd accidentally made a tiny mistake. In the episode, Oregonian Alvin Barr brought in a weird jug with faces on it that he'd bought for $300 at an estate sale. Expert appraiser Stephen L. Fletcher told Barr that the jug dated back to the "late 19th or early 20th century," came from somewhere in the "Middle Atlantic states headed southward," and had a value of $30,000—$50,000.