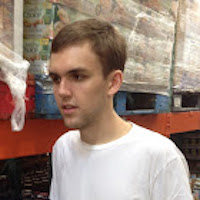 Filed by Bijan Samareh

|

Aug 19, 2015 @ 6:15pm
Sunny Burns is a 26-year-old model and actor who is currently working as an English teacher in Bangkok, Thailand.
If you haven't been keeping up with the news, there was a tragic terrorist attack Monday night in Bangkok. The police are still on the hunt for the bomber and released a video of the him leaving the backpack that allegedly contains the bomb. You can watch the video below.
Around the same time, Sunny posted two Instagrams in response the attacks: