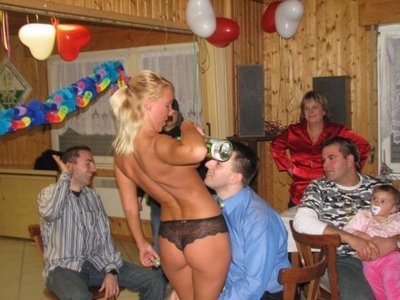 The family that hires a stripper together, stays together. Weirdly together.
At this point all we can do is spectulate as to exactly why child protective services will someday come for Snooki's baby, Lorenzo. Maybe it's because of an underage tanning incident? Maybe it's because a roided-out Ronnie ends up screaming "Come at me bro!" before proceeding to punch the baby in the face? All we know at this point is that they will come for him. In the meantime, though, here are twenty-three examples of state-intervention worthy parenting to hold you over.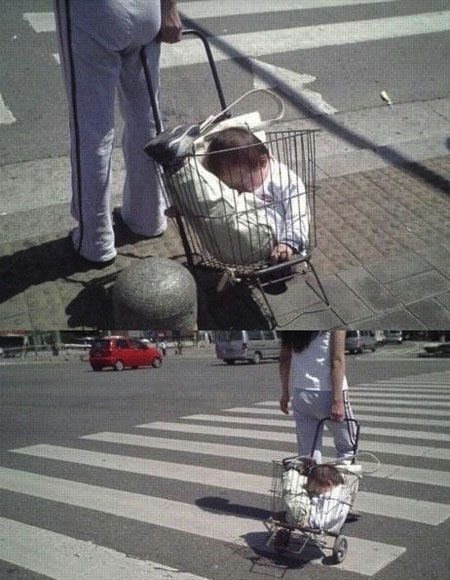 "Oh he loves it. It reminds him of his box at home."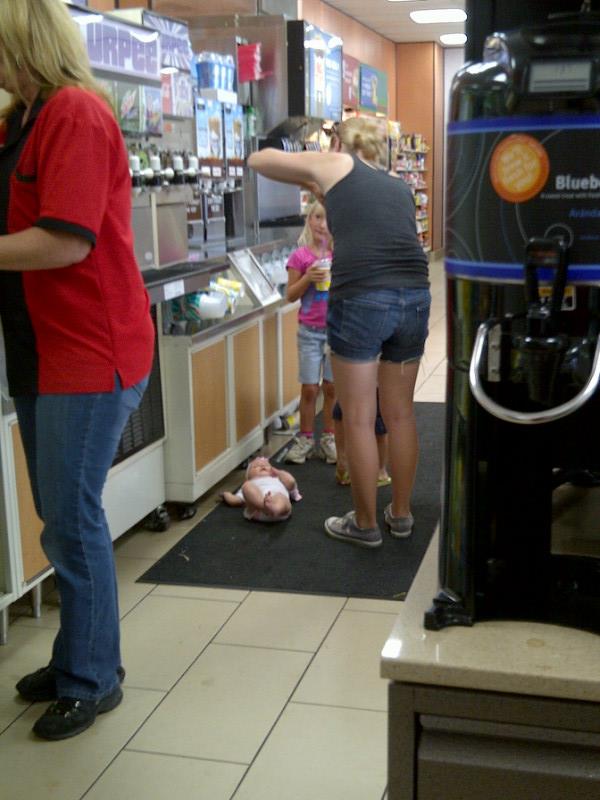 "He just loves it when I turn on the Slurpee machine over him."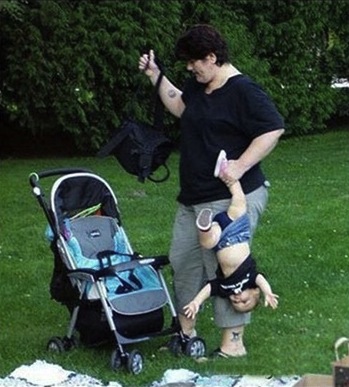 "Gotta make sure I put this backpack down safely."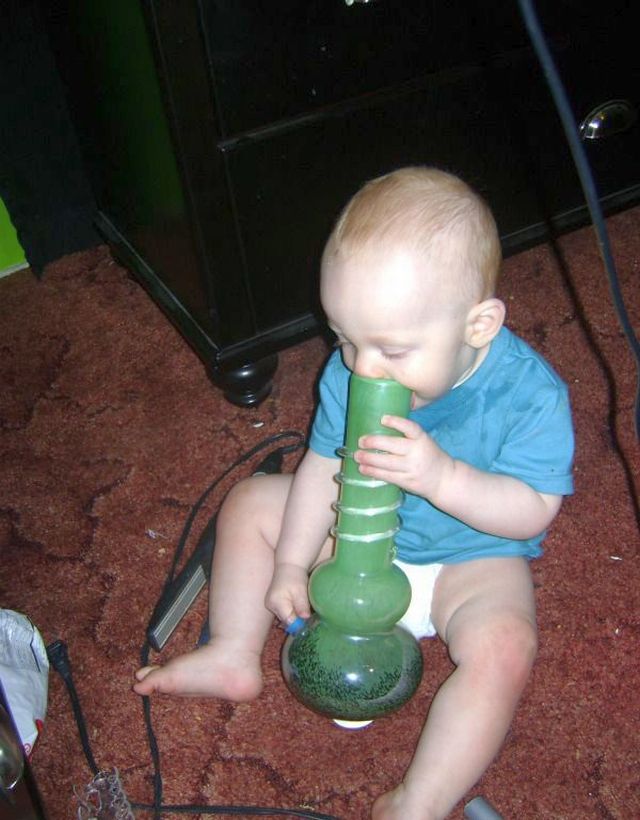 Good thing he won't remember this. Or anything, ever.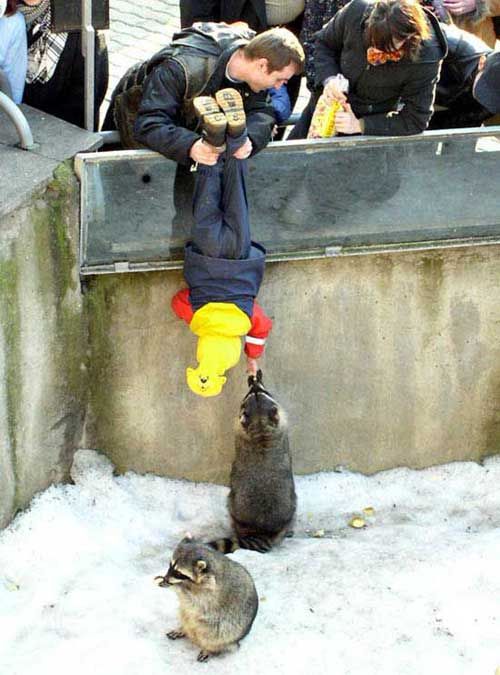 "I'm teaching him how to trade bread for rabies."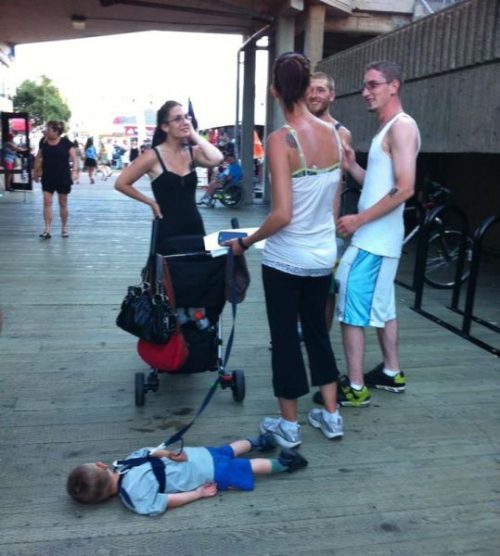 "Oh, he's just tuckered out from being dragged all over town. Behind our car."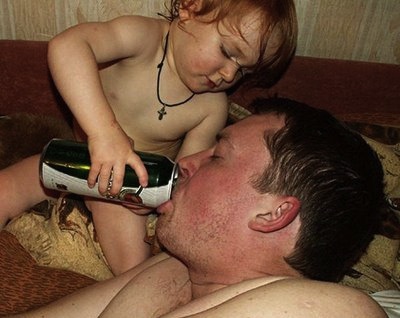 "Boot 'n wally, bwo. You were cwazy wast night."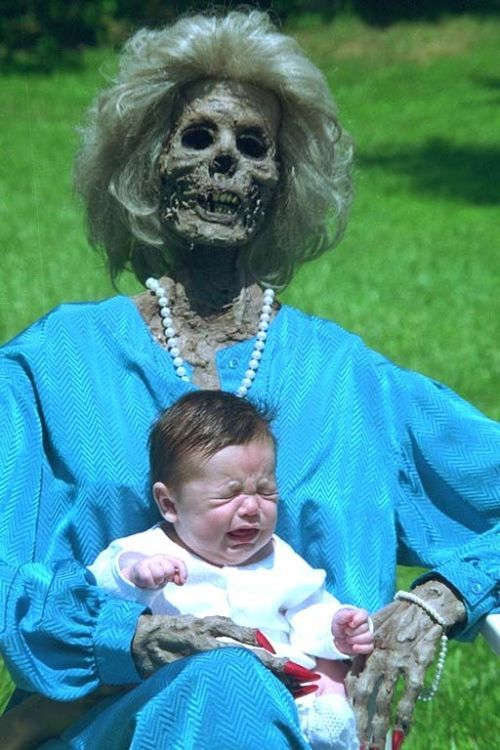 Jonah could never explain why he was consumed with a desire to open a motel.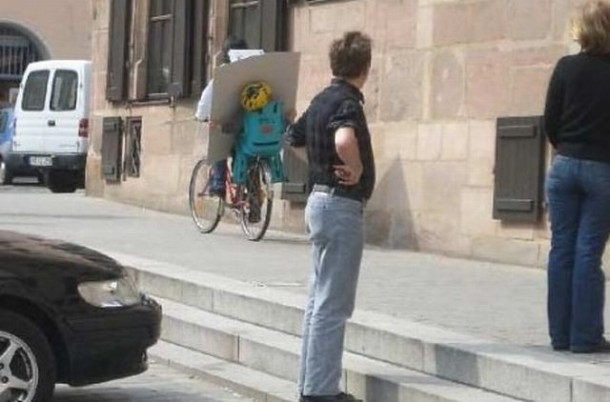 "Well, I'm a very unsafe biker, so I don't want my baby scared by oncoming traffic."
 
Posted 8/28/12: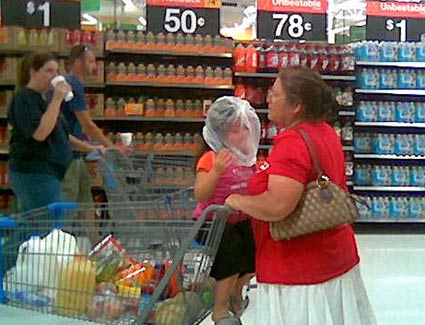 "What? This is the only way I can get her to take a nap."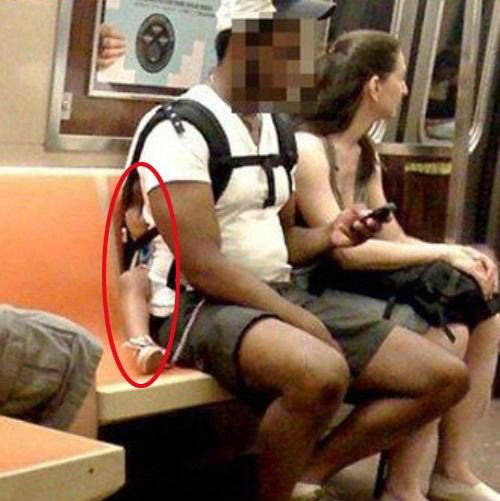 Reminder: "If you see something, say something" applies to neglectful parenting too!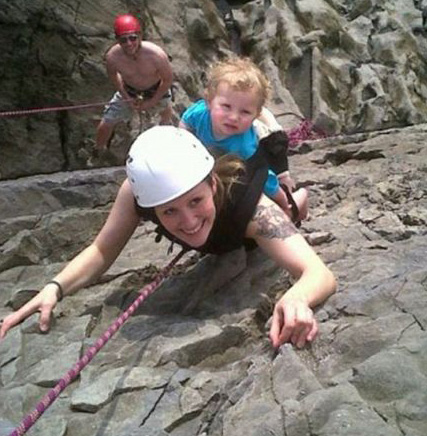 "Oh, the baby is fine. They're just rocks!"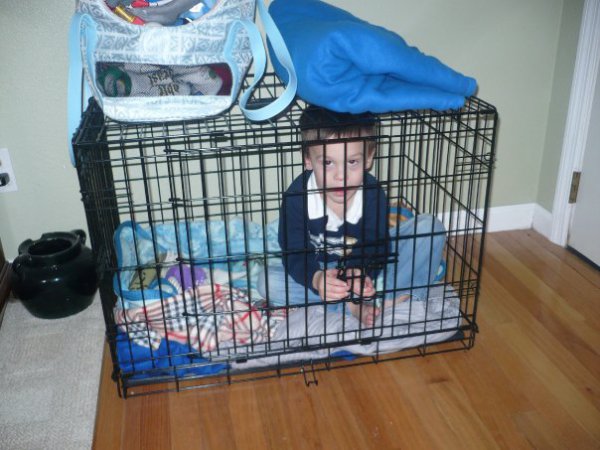 "He said he liked it in there. Ok, not 'said,' per se, since he can't talk, but he implied it!"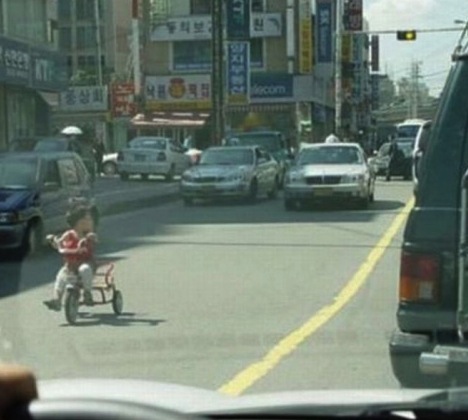 Come on, parents, that's what the tricycle lane is for!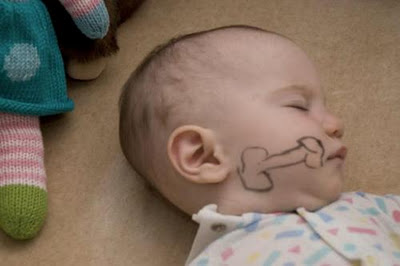 The sooner your baby can start preparing for college, the better.
 

Enjoy it now kid because when you grow up you've got to pay women to let you do that.
 

In fairness, shielding the baby from what looks like a Phish concert is pretty responsible.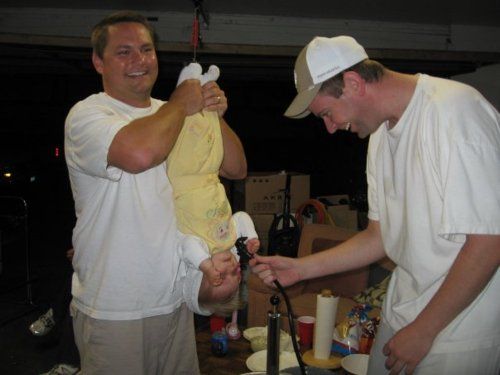 Million dollar idea: Nipple shaped beer taps.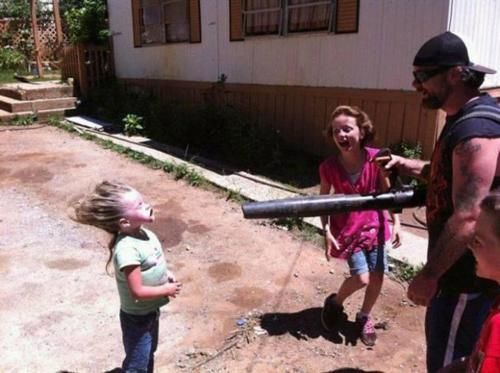 The worst father AND landscaper ever.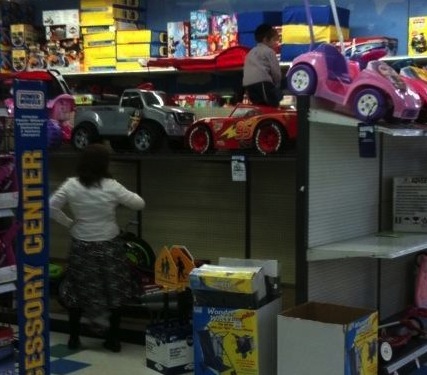 Cheaper than buying the cars for him, minus the impending hospital costs.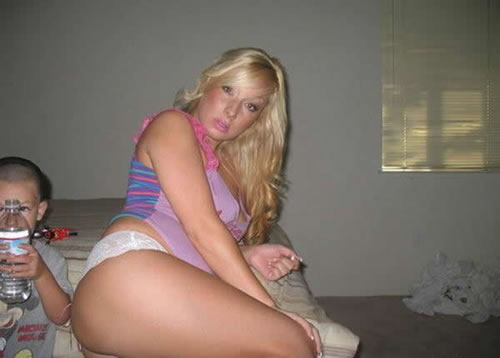 Ok, at least she asked the kid to cover his face with a bottle of water.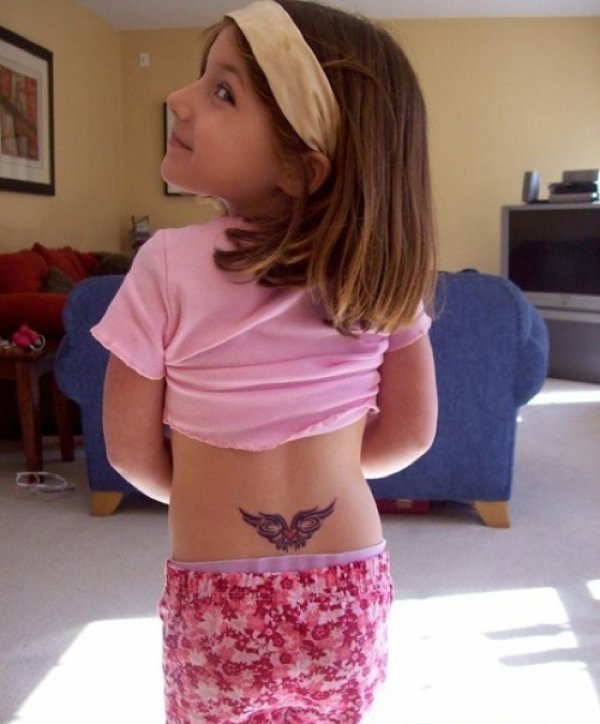 Looks like someone's mommy doesn't want her being buried in a Jewish cemetery.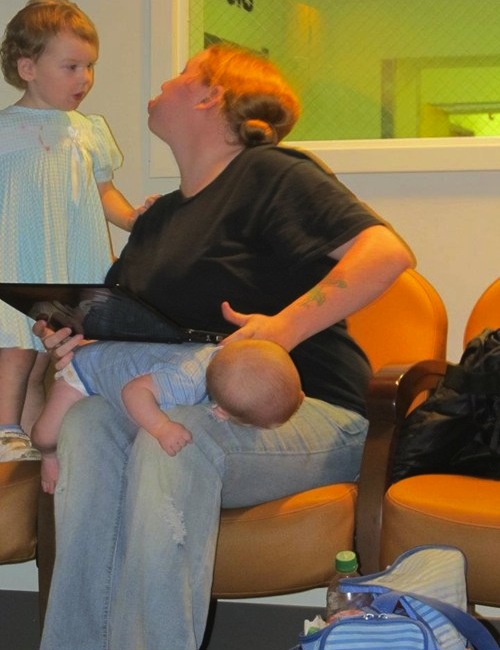 Well, that's one way to avoid laptop burns.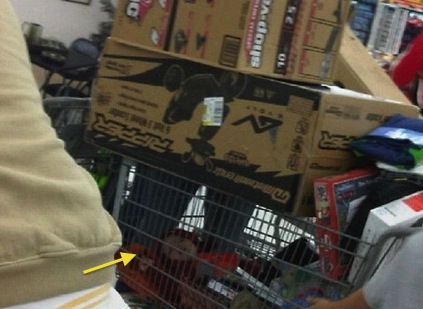 "What? The 300 pound boxes are protecting him."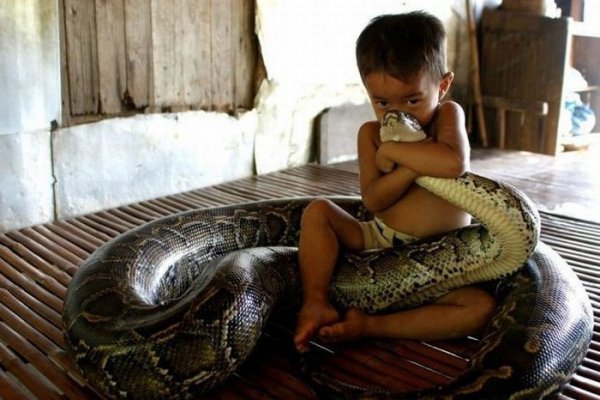 It's all fun and games until it's the snake's turn to hug the kid.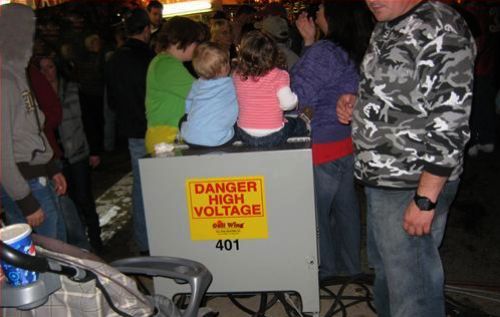 Maybe they're hoping the exposure will give the kids super powers?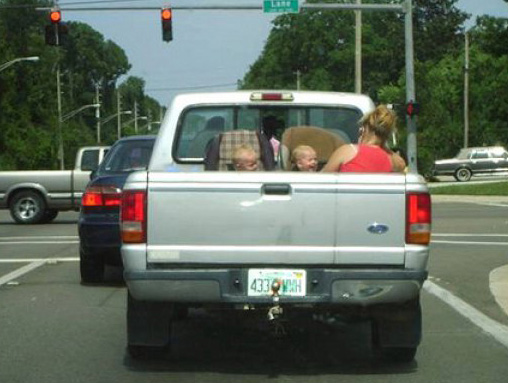 "They're in car seats. Wait, why do they need to be secured to something again?"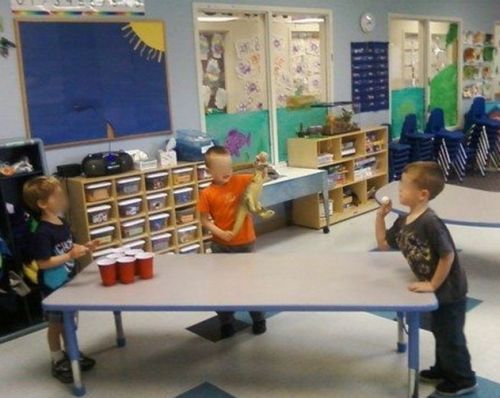 Elbow rule!!!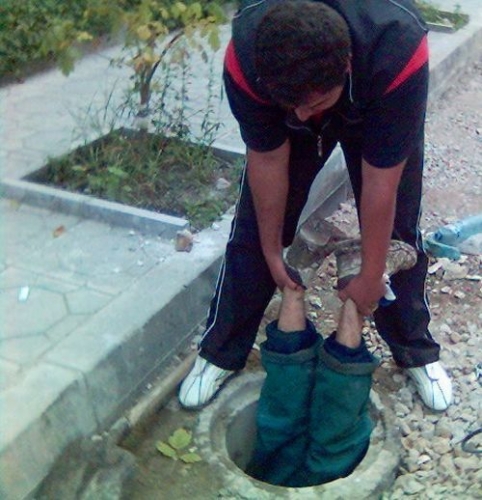 In fairness, he dropped a $20 down there.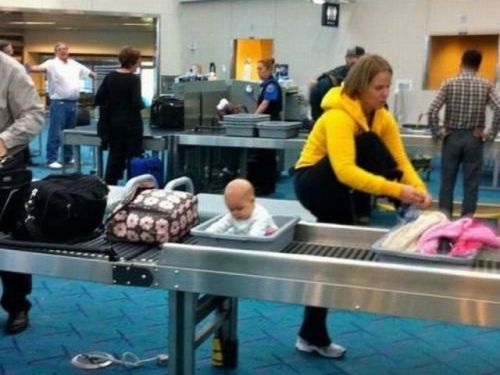 More than 3 ounces, to the TSA waste bin with you!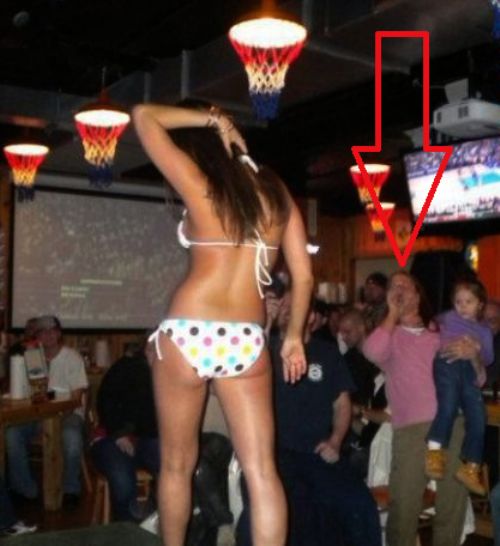 Ironically, this incident will probably be what makes her become a stripper later in life.
 

"I can't just protect my baby from touching every electric fence, you know."