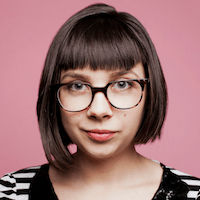 Filed by April Lavalle

|

May 31, 2016 @ 9:00am
A baby who was abandoned as a newborn at San Francisco State University has now graduated from the same school where she was found 31-years ago.
Abandoned in a box in a laundry room at the college as a newborn, Jillian Sobol graduated from SF State on Friday https://t.co/XDSwsaYIlG

— Brendan deRoode West (@bderw) May 30, 2016
According to the San Francisco Chronicle, Jillian Sobol's biological mother, who was a 19-year old sophomore at the time, left her baby in a cardboard box in the laundry room of the Verducci Hall dorms just hours after giving birth to her. Both of Jillian's biological parents promptly left the school without graduating. Now Sobol has truly come full circle, as she received a recognition even better than being dubbed the "Baby Jane Doe" — a diploma from SFSU.