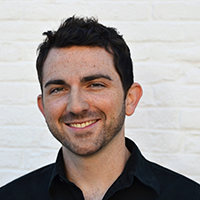 Filed by Chip Dwyer

|

Dec 03, 2015 @ 12:40pm
Ashton Clark is an honors psychology student at the University of Tennessee who has undergone a transformation to look like Barbie. She hopes to continue her studies in med school and become a psychiatrist. She's actually not the first to attempt a transformation into a human Barbie, as a Ukrainian woman is also doing a pretty good job. There'a also a couple going for the Barbie and Ken combo. However, Clark says she's having trouble with people taking her and her academic goals seriously following her transformation:
For years, I was terrified of doing the 'Barbie look' because I thought people would make fun of me. But for me when I look 'fake', I feel more like 'me' than I ever have been in my life. This is how I like to look. It may not be natural but it's 'me.' People are always so taken back when they meet me because I don't fit into the stereotypical mold they've placed me in because of my 'artificial' appearance. They expect me to be an airhead or shallow.