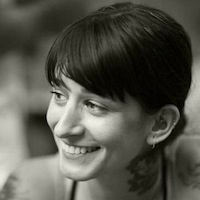 Filed by Jessie Dean Altman

|

May 09, 2016 @ 2:40pm
On May 6, Los Osos High School senior Bayan Zehlif tweeted a somewhat troubling snapshot of her picture in the yearbook. There's absolutely no problem with the photo itself, but the yearbook staff got her name wrong, and not just in a minor mistake kind of way. The name under her picture is "Isis Phillips." And Zehlif believes that's because she's wearing a hijab in the picture.
A student member of the yearbook staff, Trevor Santellan, told the New York Daily News that Isis Phillips is actually the name of another eleventh grade student who transferred out of the Rancho Cucamona, CA school earlier in the year. He said "We have a campus of 3200 students. There are going to be imperfections (sic)," and he also noted that he thought Zehlif's reaction to the error was "out of proportion." He continued, "If anything, she's being racist against herself because she misinterpreted it and not us. Because we thought of it as a beautiful name that parents gave to a kid. She obviously didn't."