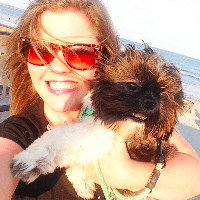 Filed by Missy Baker

|

Jan 21, 2016 @ 3:25pm
"Winter Storm Jonas" is scheduled to take a huge snow dump on the East Coast this weekend, but don't panic! There are only 3 things you need to do to prepare: get bread, get milk, and read these hilarious blizzard tweets from soon-to-be buried comics and commentators.
1.
Amazing how southerners are so terrified of snow considering how many guns they all have to protect themselves.

— OhNoSheTwitnt (@OhNoSheTwitnt) January 21, 2016
2.
This blizzard is a lot like me: white, cold, and ultimately probably a disappointment.

— Alison Leiby (@AlisonLeiby) January 21, 2016
3.
I'm a Kevin Jonas in the streets and a Winter Storm Jonas in the sheets.

— Ronan Farrow (@RonanFarrow) January 21, 2016