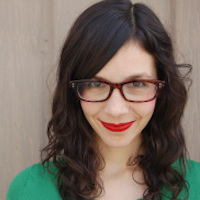 Filed by Meg Favreau

|

Aug 10, 2015 @ 5:22pm
At the very least, it's one old-timey dress away from being a great cover for a fantasy novel.
If I was making a book called Look at These Sweet F*cking Rainbows, I'd put a lot of the classics in. You know, quadruple rainbow, screenshots from the double rainbow guy, etc. But I would also add this joyful rainbow picture, taken over the weekend.
Here's what attndef, the user who posted the image, said on Imgur:
A few minutes ago, I ran outside to take a picture. My daughter chased after me. I told her to go back inside because she was in her pajamas and didn't have any shoes on. She didn't listen. I'm glad she didn't listen.