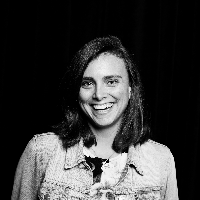 Filed by Catherine LeClair

|

Mar 30, 2017 @ 7:27pm
Finally, we do not have to choose between Beyoncé or cheese. For so long, this choice has divided our society. Enemies have been created, wars have been fought, and families have broken up over this difficult choice, but now, one man has united us all by creating a statue of Beyoncé from 40 lbs. of cheddar cheese. God bless us, every one.
The artist's name is David Bradley and his beautiful contribution to this earth is called "Brie-oncé." It's a misleading pun, as the statue is actually made of cheddar, but who cares? Bradley has saved us from ourselves by creating peace that can cross boarders and be understood in any language. Of course, there were many Beyoncé's to choose from, but Bradley chose wisely when he decided to replicate the image of Beyoncé with twins:
Damn, can you imagine doing something with cheese other than slicing it into pieces that fit in your mouth (and sometimes you are even too lazy to do that)?
Bradley brought the statue into this world for the East Village Cheese and Wine Festival in London, Mic reports, and assisting him in the dairy endeavor was food sculptor Jacqui Kelly and "food art experts" at The Robin Collective. On Saturday, he'll also be competing in a cheese carving competition, during which I personally hope he carves Jay-Z. All in all, I'm just grateful that I can finally start talking to my sister again after the great "Beyoncé Or Cheese?" argument of 2014 (I will never disclose who chose what, as the hatchet has officially been buried which the creation of "Brie-oncé").