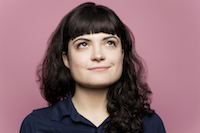 Filed by Jaime Lutz

|

Mar 23, 2016 @ 7:45pm
It's hard to explain, sometimes, why something is beautiful. But this video of a single flame lighting 6,000 matches just is. The matches all flame up quickly, and then wilt away surprisingly slowly. By the end of the fifteen-minute video art film, the block of matches looks like a bombed out battlefield in miniature.
https://www.youtube.com/watch?v=BACQc9f6pGs
Also, this appears to be filmed on a wooden surface, so what the hell?