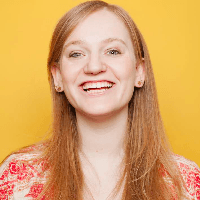 Filed by Orli Matlow

|

Jun 14, 2016 @ 9:54am
The Stanford Swimmer rape case has opened a discussion on sexual assault and entitlement across the nation, and many different voices involved in the case are coming forward. After Judge Aaron Persky's notoriously lenient sentence, one of the jurors who convicted Turner of 3 felonies wrote an open letter to him, which was published by Palo Alto Weekly.
Although they maintained his anonymity, Weekly confirmed the identity of the juror, and that he was present at the trial. Maintaining that Turner is guilty without a doubt, he described how he had hoped the trial would stand as a deterrent for potential assailants in the future and make a statement about rape on campus. Instead, he insists that the mere slap on the wrist given to Turner might discourage future victims from reporting the crimes.
He opens:
To Judge Aaron Persky:

I was a juror in the Brock Turner trial. I have to be honest and say that I was not happy that I was selected for the jury given my work responsibilities, but once I was in the box, I took my civic responsibility very seriously.

Personally I have absolutely no doubt that Mr. Turner is guilty as charged and as convicted on all three counts. The predominantly male jury reached consensus of guilt on all three counts within two days of deliberation. In light of that quick and decisive finding, I was absolutely shocked and appalled when I heard on June 2 about the minimal sentence you announced that Mr. Turner would serve for this crime. After the guilty verdict I expected that this case would serve as a very strong deterrent to on-campus assaults but with the ridiculously lenient sentence that Brock Turner received, I am afraid that it makes a mockery of the whole trial and the ability of the justice system to protect victims of assault and rape. Clearly there are few to no consequences for a rapist even if they are caught in the act of assaulting a defenseless, unconscious person.