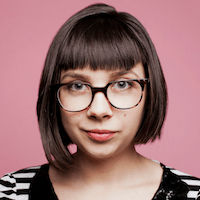 Filed by April Lavalle

|

May 05, 2016 @ 10:18am
Moving to Canada is getting more and more appealing with every passing day of this nightmarish election season, and after reading this, you may be convinced to pack your bags and head up north. Canada's biggest fan, 17-year-old Twitter user @capricorniall, decided to list all the reasons why that country is better than America on Twitter. Your inner 'Murican might get defensive pretty quickly, but she does makes a few good points.
It all started out like this:
reasons Canada is better than America

— mac (@rbbhowell) April 2, 2016
Of course, free health care was the first thing brought up.
1. free health care, so we ain't paying an arm and a leg to fix a broken toe

— mac (@rbbhowell) April 2, 2016