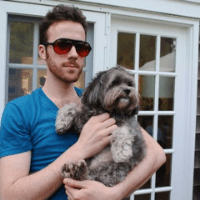 Filed by Miles Klee

|

Nov 19, 2016 @ 1:33pm
Down in the United States, we're caught up in a chaotic transition of executive power and the question of whether Broadway actors are allowed to have opinions. But things are even worse in Canada, thanks to an unexpected F-bomb.
Behold, an instantly iconic moment that will forever define the political process in the Great White North:
Yes, Conservative MP Michelle Rempel dared to speak of flatulence while engaged in a passionate appeal on behalf of Alberta. And Green Party leader Elizabeth May demanded she retract the word. And Rempel flatly refused. The system is broken, people!
It is now against the law in 6 out of 10 provinces to say the word "fart" in a government building

— Stats Canada (@stats_canada) November 18, 2016
Password is 'fart'. @CosmoChez chose the MOST CONTENTIOUS WORD IN CANADA to be our all access password today.

— 106.1 CHEZ (@1061CHEZ) November 18, 2016
As for actually farting in the House of Commons, well, no rule against that. Yet.