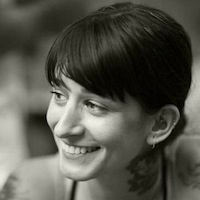 Filed by Jessie Dean Altman

|

Jan 19, 2016 @ 2:35pm
Just six weeks before the wedding she and her mother spent almost a year planning, Dana Olsen's fiancé suddenly called off the engagement, but Dana made her own silver lining by helping the needy. Olsen, a California resident originally from Seattle, was understandably devastated—not only was she not getting married, she knew that her family had already paid for most of the reception and wouldn't be able to get their money back. The thought of all the money spent on the venue, food, flowers, and live music going to waste made her even sadder, so she decided to turn a bad situation into a good one (or at least less bad) by donating her wedding reception to the homeless.