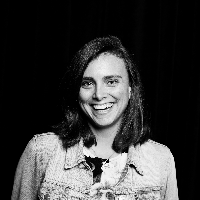 Filed by Catherine LeClair

|

Dec 28, 2016 @ 9:37am
You cannot trust brands. Just when you think they might be smart enough to stay out of delicate or controversial conversations on Twitter, they simply cannot keep themselves away. Inevitably, they say something that reveals that ultimately all any brand cares about is selling more product. As the world mourned the loss and celebrated the life of actor Carrie Fisher on Tuesday, corporate America couldn't help but jump into the mix. They truly never learn.
Cinnabon was the most chastised offender for this since-deleted Tweet:
But other brands, including the NFL and Roto-Rooter, did some similarly unsavory self-promotion while trying to honor Fisher:
All of the above tweets have been deleted, proving that "Never Tweet" is still the best and only mantra for everybody on this earth, but Cinnabon was the only one to issue an apology.
Our deleted tweet was genuinely meant as a tribute, but we shouldn't have posted it. We are truly sorry.

— Cinnabon (@Cinnabon) December 28, 2016
Will we learn from our mistakes? Most definitely not. At times it seems like the only constant in this world is that companies will continue to try and make themselves seem like innocuous entities worthy of our affection, but as Gawker writer Sam Biddle best put it, Brands Are Not Your Friends. Some argued on Twitter over whether Fisher, who was known for her wonderful sense of humor, would have taken offense at the Cinnabon tweet:
I feel like Carrie Fisher would have gotten a kick out of the Cinnabon tweet to be honest.

— Calvin (@calvinstowell) December 27, 2016
hot take: I'm think Carrie would like the Cinnabon tweet

— dαníєl p jσnєs🌉 (@teamdanjones) December 27, 2016
But whether or not Fisher would have liked the homage to her buns from the mall food court staple is beside the point. Ultimately, when brands attempt to chime in on sensitive conversations, it creates a disconnect. It takes a conversation about a real person and turns it into a chance for a brand to remind you that they exist. At its most sinister, it's a chance for a brand to send you the false message that they're human, and they're on the right side of the conversation, all as a means of improving your sentiment towards their product. Is it wrong for a brand to want to sell more product? Of course not. But should a brand capitalize on the death of a notable person, or the memorial of an emotional event to do so? Probably not. But brands don't want to learn that the general population doesn't enjoy when they chime in on these conversations.
Remember the SpaghettiOs gaffe?
Or Cheerios' Prince remembrance?
Or most recently, the 9/11 "tribute" by Coke and Walmart?
JUST. STOP. DOING. THIS.