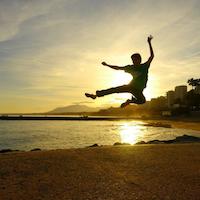 Filed by Mitchell Friedman

|

Feb 17, 2016 @ 5:10pm
Here's a fun hypothetical: would you rather not be able to check your cell phone from bed, or would you rather have your face explode into flames while you're sleeping? The NYPD is making thousands of people ask themselves this nearly impossible riddle. No texting in bed, or a face shriveled and blackened after your pillow morphs into a George Foreman grill? It's close, for sure.
The logic is simple: phones get hot when they charge. Your sheets and pillows are flammable. Put the two together and your precious bed turns into grisly images you see below: