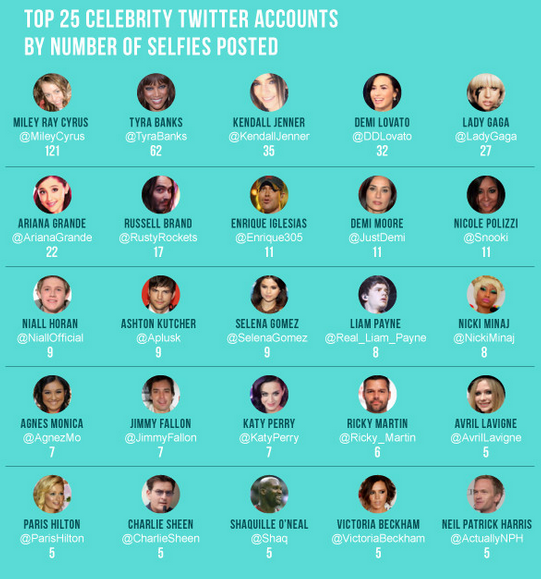 Jimmy Fallon! We thought better of you.
It should come as no surprise that the most self-absorbed people in the universe (celebrities) are also kings of the worst kind of Internet overshare: the selfie. Now, the creative team at eBay Deals has made a helpful visual detailing which celebs are most chronically guilty of this offense on Twitter and Instagram, and which celebs deserve a pat on the virtual back for resisting the urge. Not surprisingly, Miley Cyrus and members of the Kardashian clan are top offenders, while Barack Obama basically never posts selfies. That information should bring up his approval rating, right?
See more important findings at The Daily Dot.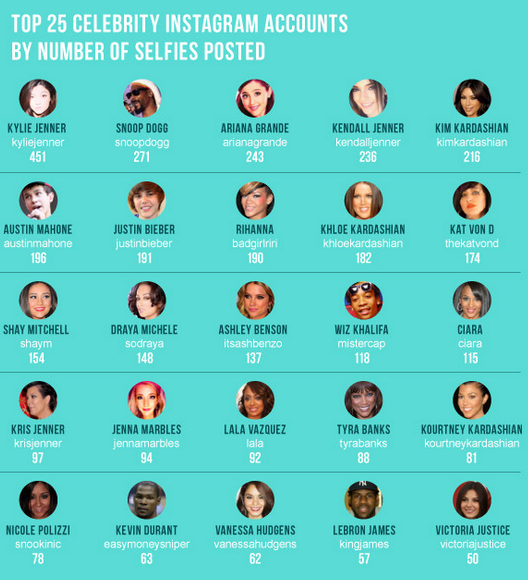 Congrats to Victoria Justice on making it onto a top 25 list of some kind!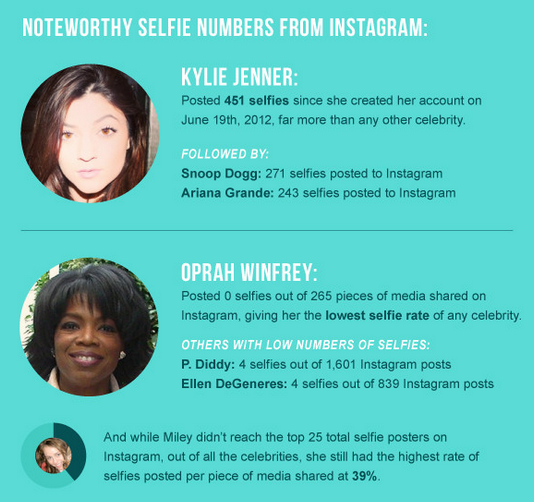 Of course, O Magazine features a monthly Oprah selfie, but whatevs.
See more results of this important study at The Daily Dot.
(by Shira Rachel Danan)