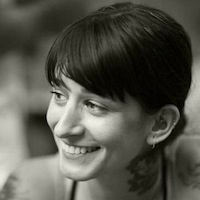 Filed by Jessie Dean Altman

|

Jan 22, 2016 @ 11:46am
Jeffrey H. Cohen, "Chiropractor to the Stars," died unexpectedly on Sunday at the age of 70, leaving behind a wife, four sons, three grandchildren, three siblings, two dogs, and a request that no one vote for Donald Trump.
Cohen's general philosophy was, "The meaning of life is 'OOPS!'" according to his obituary. And he took pride in the being the only Jewish cowboy he knew. He had a successful private practice, treating professional ballet dancers and boxers, Olympic gold medal winners, Fred Rogers, Liza Minnelli, and "Weird Al" Yankovic, among others. And of course he was a fan of jokes of all kinds, but not of Donald Trump.