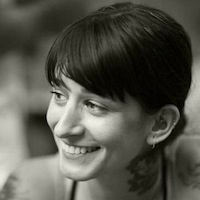 Filed by Jessie Dean Altman

|

Dec 27, 2016 @ 8:36am
In a tweet that has now racked up 18,000 retweets and 22,000 likes, a Sri Lankan man reveals that instead of the actual Hail Mary prayer, a church in Sri Lanka accidentally printed the lyrics of deceased rapper Tupac's "Hail Mary" in the booklet for a Christmas Carol service.
This has to be one of the funniest mix-ups involving Christmas and Tupac in history, and people on Twitter had a field day making jokes.
Imagine the choir & the whole church singing "Revenge is the sweetest joy next to getting pussy" 😂

— Ola. (@KvngOla) December 25, 2016
I look forward to them printing the Lorde's prayer.

— Shane Collier (@TheDancingSlug) December 25, 2016
A priest from the archdiocese named Father Da Silva told CNN that they asked for the booklets back after realizing their mistake. He explained that the person in charge of printing up the booklets was a "young boy" who'd downloaded lyrics to the wrong version of the song. Maybe so, but for so many people, it was truly the highlight of Christmas.