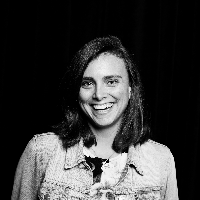 Filed by Catherine LeClair

|

Mar 04, 2017 @ 5:56pm
Remember how you felt when you found out that VP Mike Pence had used a private email server during his time as Indiana governor? The sting of hypocrisy, the incredible stupidity of it all. Now, imagine what it was like for Hillary Clinton to find out that exact same news. Probably 9,000 times more infuriating. Well, a photo has been circulating the internet that supposedly captures the exact moment in which she sees the Pence email headline for the very first time:
Reuters reports that the photo (captured by a woman named Caitlin Quigley) was taken on Clinton's American Airlines flight to Laguardia Airport in New York City on Friday, March 3, after the story on Pence's email broke Thursday night. The USA Today's headline reads "Pence used personal email in office." It's hard to believe her head didn't explode right there in first class. What a cruel, cruel joke the universe seems to be playing on us.