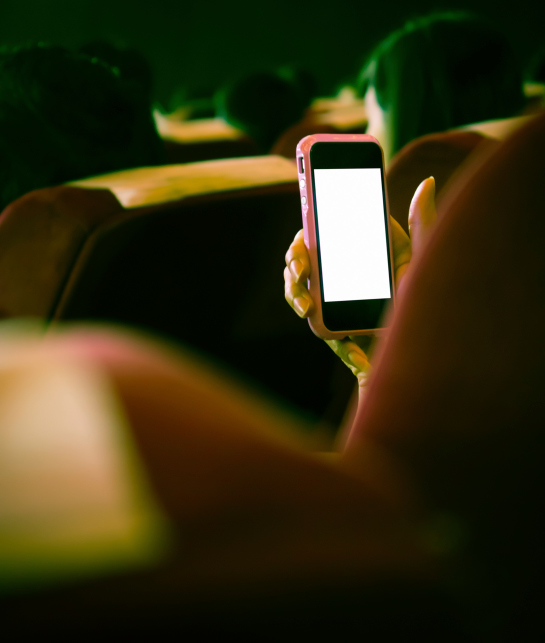 Why text at home when you can pay outrageous prices to text in a theater?
A man was attending a TCL Chinese Theater screening of Mr. Turner Monday night when he became distracted by the bright glow of the woman texting in front of him.
Without resorting to violence for her unforgivable rudeness, an eyewitness told Mashable that the man politely said to the woman, "Sir, please turn off your screen."
The woman ignored his request, possibly to tell whoever she was texting, "this idiot behind me thinks I am a man."