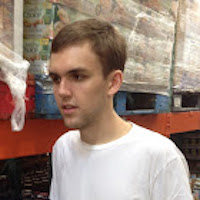 Filed by Bijan Samareh

|

Oct 22, 2015 @ 1:40pm
A 95-year-old man whose wife has dementia called a radio show because he was feeling 'so alone,' and they responded by inviting him over for a cup of coffee. His name is Bill, and he's from Southampton, England. He listens to BBC's Radio Solent every day, but it wasn't until last week that he decided to call in and tell them about his situation.
Bill phoned BBC Radio Solent. He was upset, lonely and missing his wife. Alex decided to invite him in. We sent a cab to pick him up, have a listen to what happened next.

Posted by BBC Radio Solent on Wednesday, October 21, 2015
He had known his wife Sheila for 30 years. She needed a caretaker after her husband died, so they got hitched last year. Shortly after, Sheila suffered a fall and had to be moved to a nursing home where her dementia and colitis could be attended to. He visits her everyday, but still feels very lonely. When he told his story to the host of the show, Alex Dyke, Dyke invited him to come into the studio for coffee.