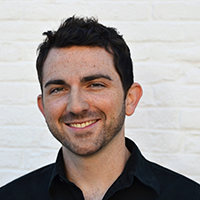 Filed by Chip Dwyer

|

Mar 18, 2016 @ 3:23pm
Domino's Pizza is testing a pizza delivery robot in Queensland, Australia. The Domino's Robotic Unit, or DRU, is basically a miniature version of a self-driving car. Not to mention the autonomous delivery vehicle was developed in collaboration with Australian tech startup Marathon Targets, which also makes robots for military live-fire exercises. So yes, this is a recipe for disaster, because when a robot with military technology delivers pizzas it's the first step in the machines taking over and enslaving humankind.
Before we retreat to our underground bunkers to battle our robotic overlords, have a look at this neat promotional video that shows DRU delivering pizzas.