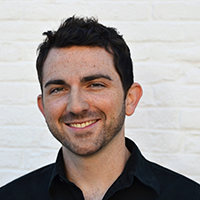 Filed by Chip Dwyer

|

May 11, 2016 @ 9:33am
Kirk Alexander of Salem, Oregon was such a loyal Domino's Pizza customer that when he didn't place an order at the restaurant for 11 days, the staff got worried. In an ultimate twist of irony, it was not ordering Domino's Pizza that saved Alexander's life.
Sarah Fuller, the general manager at a Salem-area Domino's, told KOIN 6 News that he had been a regular customer since 2009:
He orders every day, every other day. We saw the last order was 11 days ago. We knew something wasn't right, that wasn't normal at all.