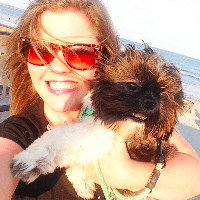 Filed by Missy Baker

|

Jan 12, 2016 @ 5:21pm
Guerrilla comedy duo The Good Liars went to a Trump rally in New Hampshire yesterday with one mission—to heckle America's potential future president. Jason Selvig and Davram Stiefler, dressed as supporters, then yelled out to Trump that he was boring and should tell some jokes. As you can imagine, The Donald was not a fan of their tomfoolery, and promptly had them booted from the premises.
All of the major news outlets picked up the story and reported it as legit, such as in this Vine from CNN Politics, so it looks like the media got pranked, too. What a bunch of suckers!