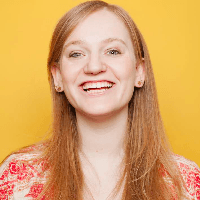 Filed by Orli Matlow

|

Apr 21, 2017 @ 11:17am
A suspicious husband in Wyoming, Minnesota made a very concerning concerned call when he found something in his wife's purse (First red flag: why was he looking through his wife's purse?)
A man thought he found drugs in his wifes purse & contacted us. He was happy to learn that the items were just a broken cocktail umbrella. pic.twitter.com/Yx5erLtzP0

— Wyoming, MN Police (@wyomingpd) April 2, 2017
I might be naive, or just super out-of-touch with what the kids are smokin' these days but...what?
The Wyoming police had to confirm that the man had never seen a cocktail umbrella, which is kind of sad that he had never experienced a sweet, tropical beverage.
@pigwigeon1 No we had to Google a picture of what a cocktail umbrella looks like not broken into pieces.

— Wyoming, MN Police (@wyomingpd) April 3, 2017
Even if it turned out to be something, it's cold to call the police on your wife.
@wyomingpd What a snitch. He should have spoken with her, not treat her like a suspected criminal.

— Junji Hirata (@ShamanXII) April 21, 2017
@wyomingpd I'm going to assume that you didn't offer him a job in your investigative unit? Quite the sleuth.

— Rogsternation (@Rogsternation) April 3, 2017
The call raises many questions:
1. Exactly how did it seem drug-like to him?
2. Is it possible that he knew it was a cocktail umbrellas, but was jealous that his wife was having cocktails with somebody else and called the police to scare her?
3. Was he, himself, on drugs? Did a psychadelic psych up the site of a mini umbrella?
My dude suffered many Ls the dude suffered that day.
@tHeONicK @wyomingpd Yo, dukes:
1st L: going into her purse
2nd L: can't figure out 2 piece cocktail umbrella puzzle
3rd L: snitching on your damn wife

Issa TKL

— Bla'Challa Boo Boo (@blackybooboo) April 21, 2017