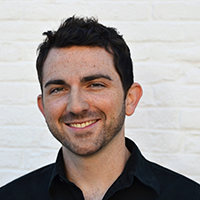 Filed by Chip Dwyer

|

Nov 18, 2015 @ 11:10am
A man wrote a letter to the police department in Tyrone, Georgia, thanking them for his drunk driving arrest a few months ago. According to the police report from his arrest, the man was driving in a right turn lane, and instead of making the turn he ran his car off the road. Sgt. Jacob Collins arrested him for DUI. On Monday, Tyrone Police Chief Brandon Perkins received a letter from the man thanking Sgt. Collins for his arrest.
Relatively speaking, this is one of the smartest things a drunk driver has done. Obviously they often have extremely impaired judgment, like when they live-stream their drunk driving or get arrested for DUI even though they're the president of a Mothers Against Drunk Driving chapter.