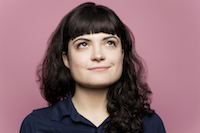 Filed by Jaime Lutz

|

Jan 27, 2016 @ 10:46am
A 14-year-old boy may lose vision in one eye after playing the "Duct Tape Challenge"—a "game" in which someone is tightly wrapped in duct tape and then filmed trying to escape as fast as possible—giving parents of teens everywhere another f*cking thing to worry about hot on the heels of the #KylieJennerLipChallenge.
After Washington teen Skylar Fish was wrapped in duct tape by his so-called friends earlier this month, Fish lost his balance and slammed his head into a window, causing a brain aneurysm, severe head injuries, and damage to his left eye socket. And why would anyone do this, you're wondering? For the most important reason of all: Internet stardom. Videos of the duct tape challenge are racking up millions of views on YouTube, because it's that easy to become moderately famous these days.