Whatever, he pulled himself up by his bootstraps to make his own punctuation.
Democracy. Every schoolchild will tell you it means "rule by the people." However, every classics scholar, dictator, and anyone who watches too much news will tell you that a closer translation is "mob rule." To put it another way, in 11 years Honey Boo Boo will have a vote. The crazy guy who corners you on the bus to tell you the reason Heathcliff gets away with it is because he's a Heathcliff - he's got a vote. Every single person who has appeared on Maury has a vote. Most terrifyingly of all, people on Facebook have a vote.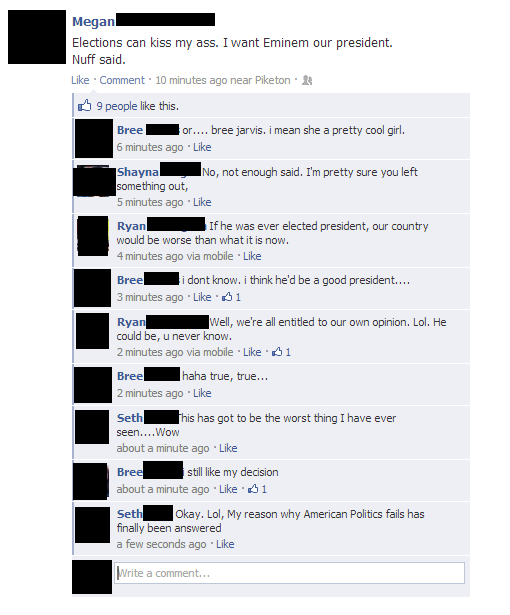 I don't know, maybe he could help a lot of Stans.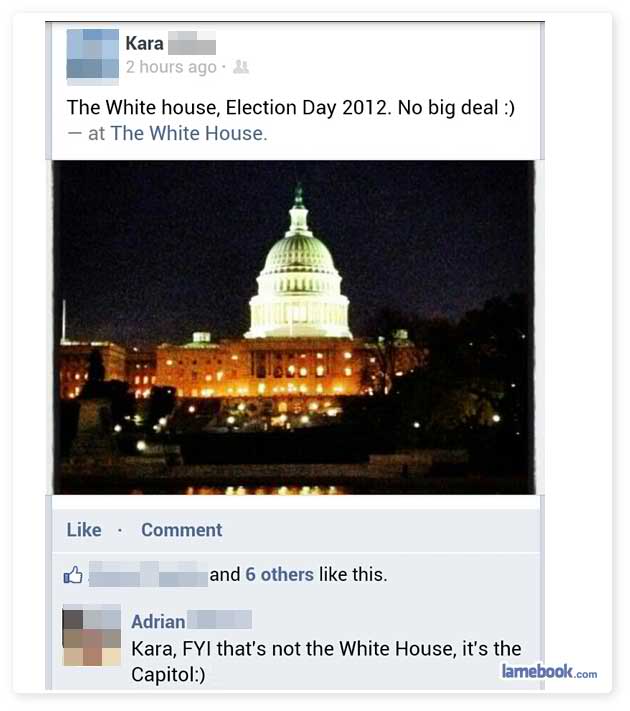 Facebook: the Social Studies class of last resort.
 


Because... oh, forget it. That being said, you may be dumb, but don't say "Im mean"! Ur nice!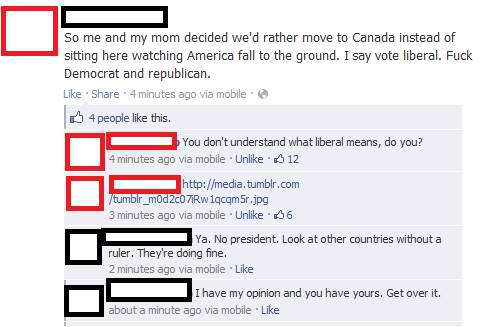 Even in the vast "moving to Canada" genre of stupidity, this stands out.
 


Whatever, it's within sight of the non-socialist utopias of Russia and Canada.
 


At least she didn't say Kanye. Although he does sing in Flo Rida's key.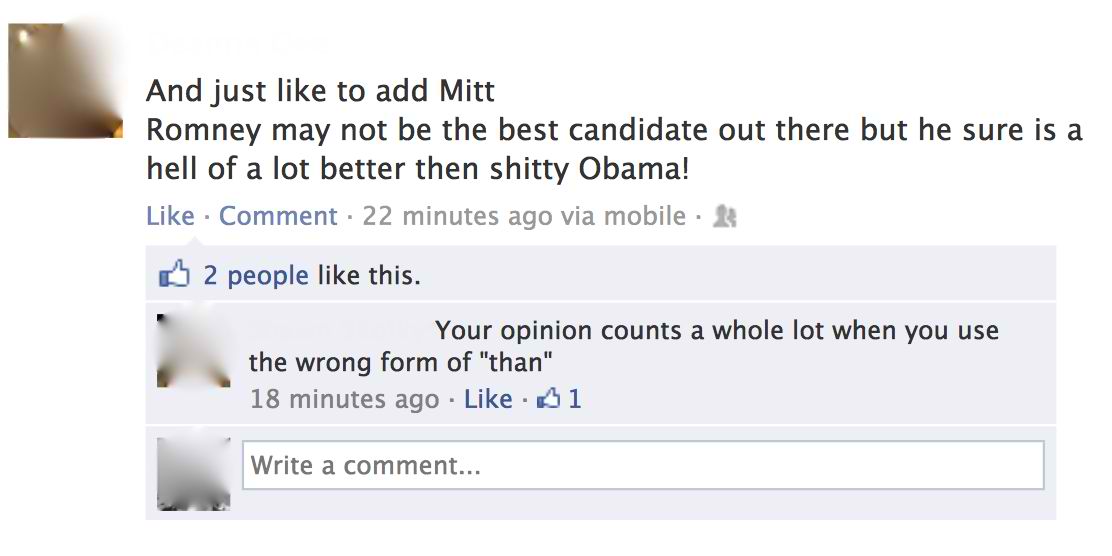 "Shitty" also tends to reduce opinion value. So does hitting "enter" between Mitt and Romney.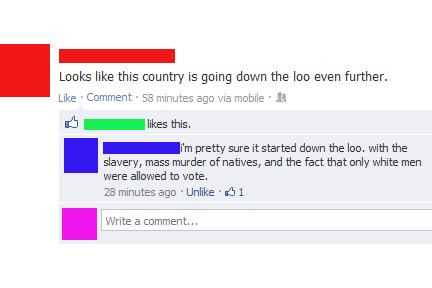 Ok so this isn't dumb except - "this country" and "loo"? We don't say "loo" in this country!
Posted 11/6/12: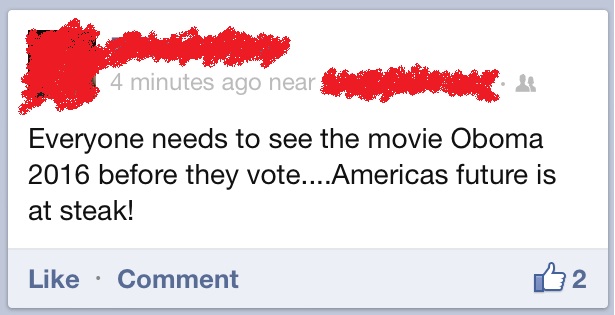 Oboma would redistribute our steak as hamburger!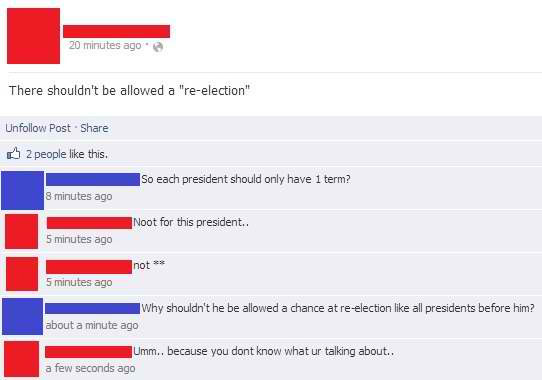 Easily the best part of this was the fact that he only wanted to spell check "noot."
 

Obama don't stand on God's word. Are you actually supposed to stand on Bibles?
 

Let's not forget that "Kid Rock" is itself a parody.
 


Perhaps this is a brilliantly veilled message about Jeb's 2016 ambitions.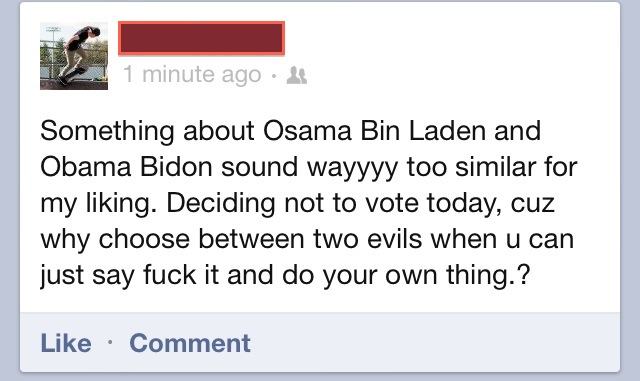 Because your profile picture is one wipeout away from needing Medicaid.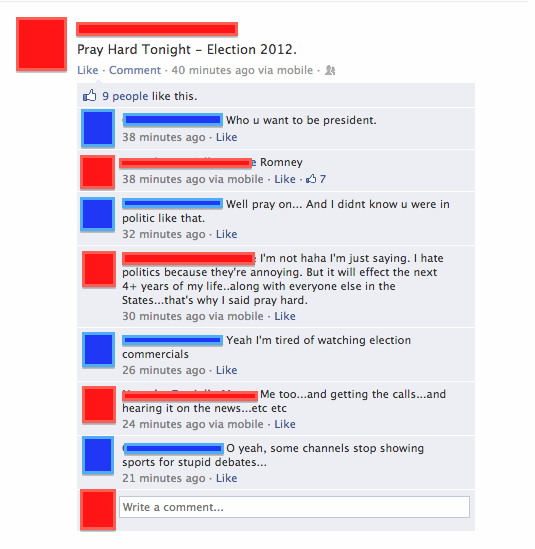 Statistically, your prayer is unlikely to be the one that influences God.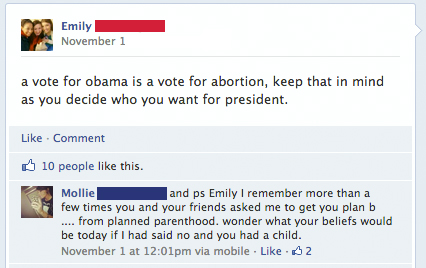 She didn't necessarily say she was voting against Obama.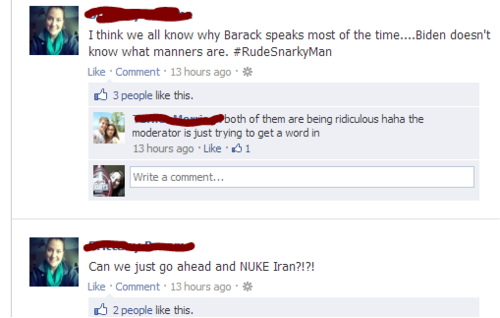 As long as we kill millions of them politely. Wouldn't want people to think we're rude.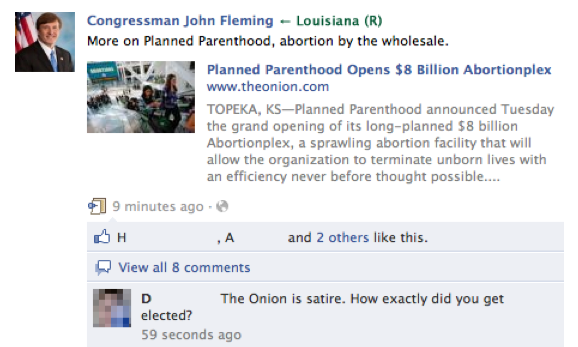 Probably not by winning over avid satire readers.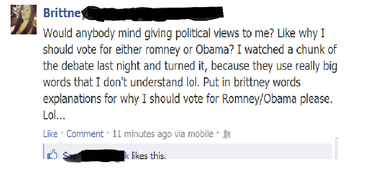 Brittney, you are the most responsible idiot we have ever seen.
 


This is definitely worst than someone who thinks they're smart at all.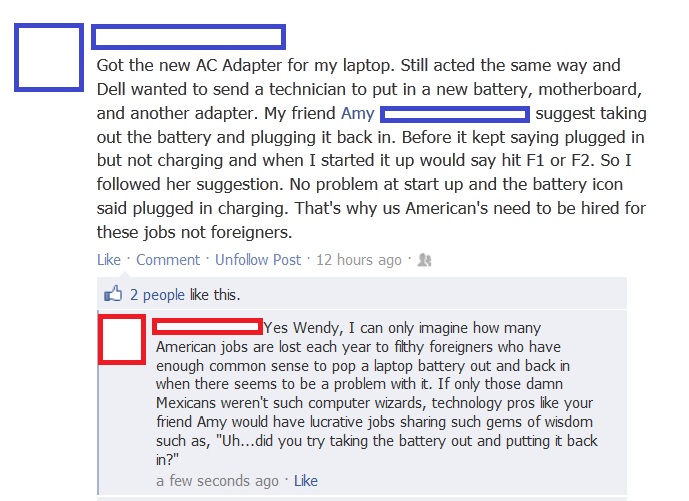 Americans shouldn't have to touch our own batteries. That's what illegal immigrants are for.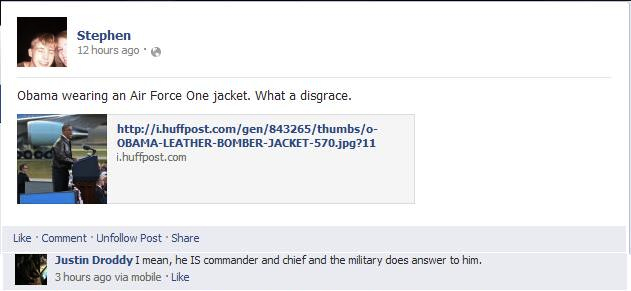 Thanks for handling that Justin. However, it's Commander-In-Chief. You still win, though.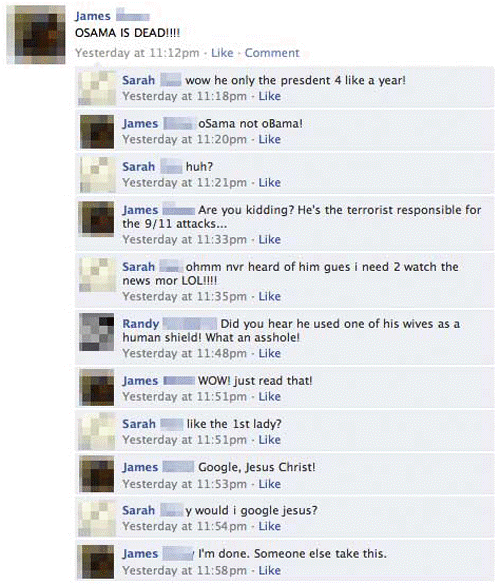 Remember to vote on Tuesday, because every vote makes Sarah count less.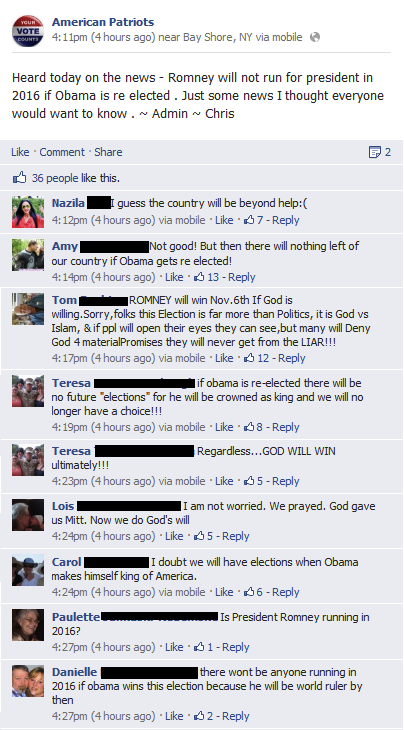 If you think about it, with their horrible expectations, it will be hard for Obama to disappoint.
 


Well, she could be a time traveler using an alternate spelling from 1928. Using Facebook.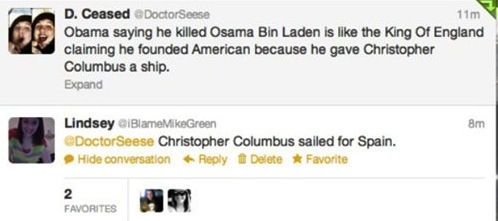 Ok, so it's Twitter. It's still really dumb, though.
Posted 10/25/12: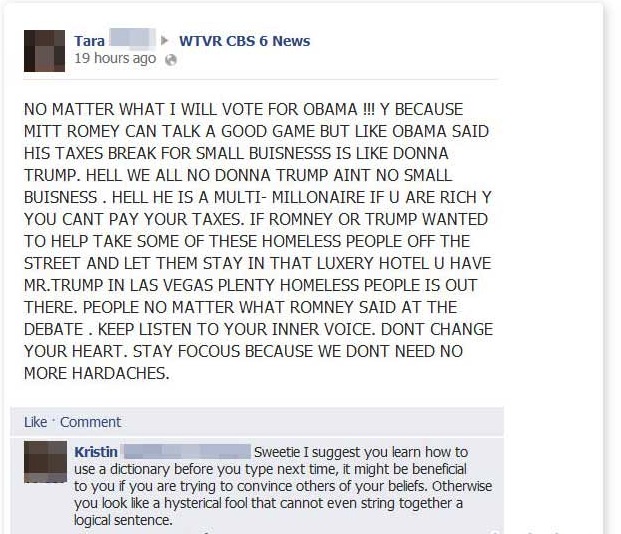 Keep listen to your inner voice. Although, how could you not WHEN IT'S SCREAMING!
 

At the same time, wouldn't it be nice to know so little about our awful politics?
 


But how will we compete with Chinese scrapbookers?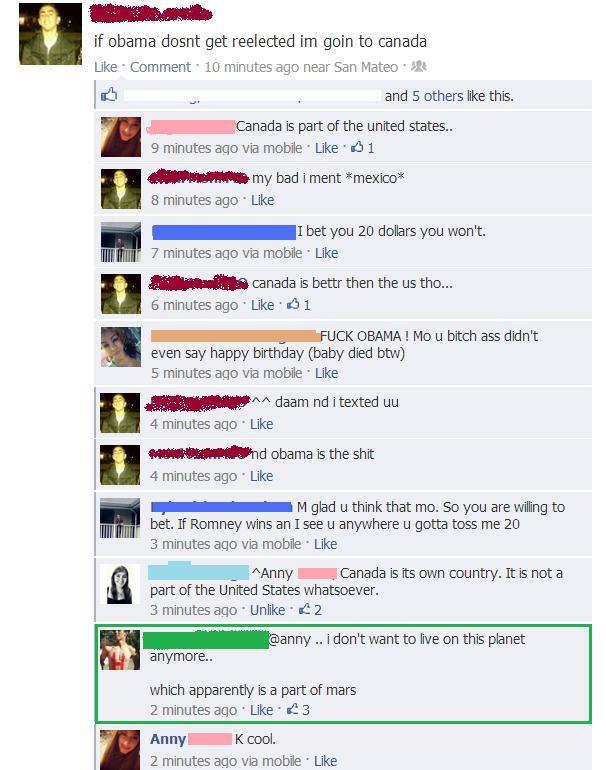 Somewhere, in a galaxy far, far away, the Imperial Senate was elected by people like this.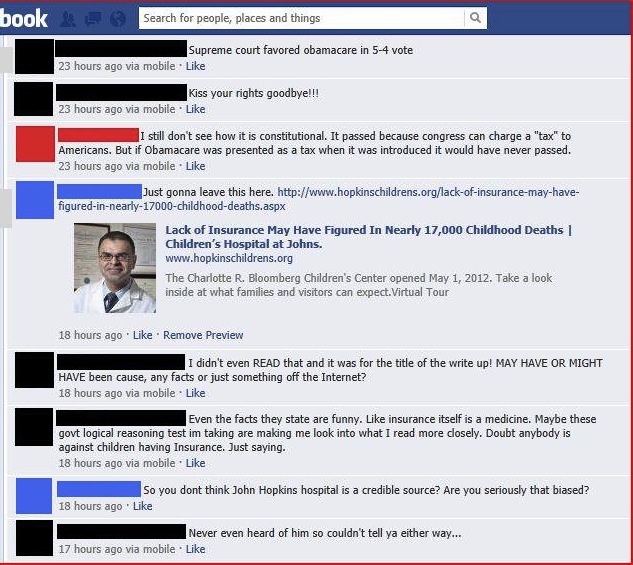 Screw it. Let's just give everyone a gun and a first aid kit and do this the Hobbes way.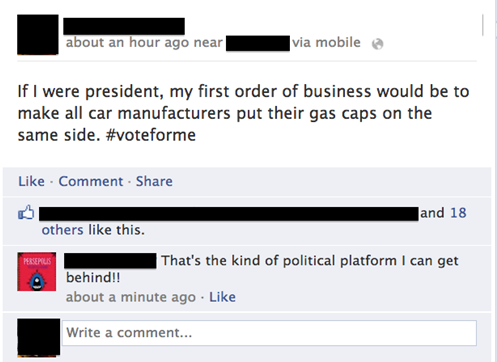 Our third war with Germany started over Volkswagen gas caps.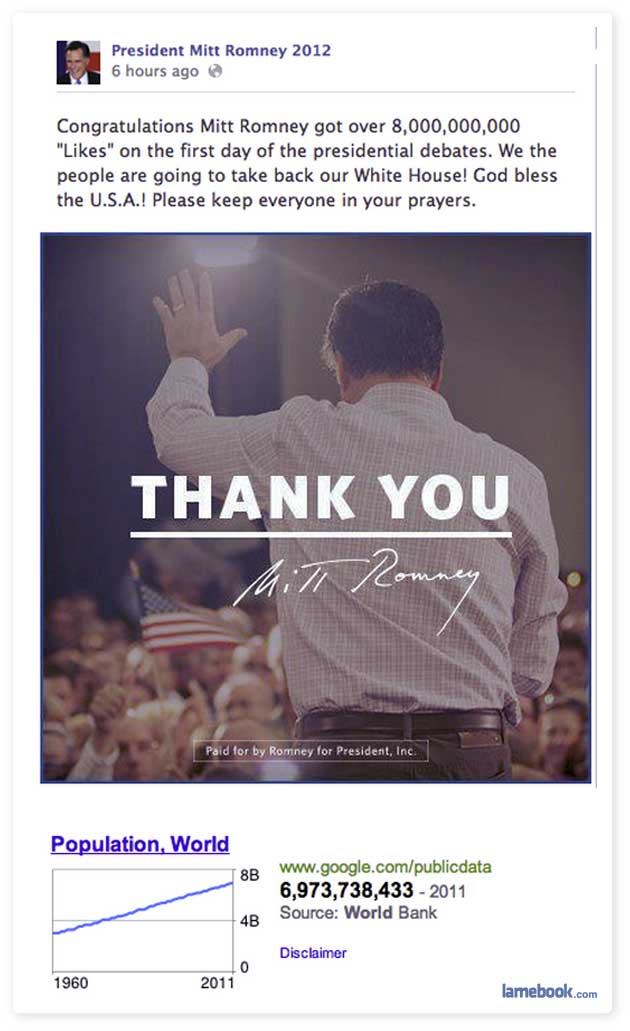 "In four years, I will increase the US population 24-fold!"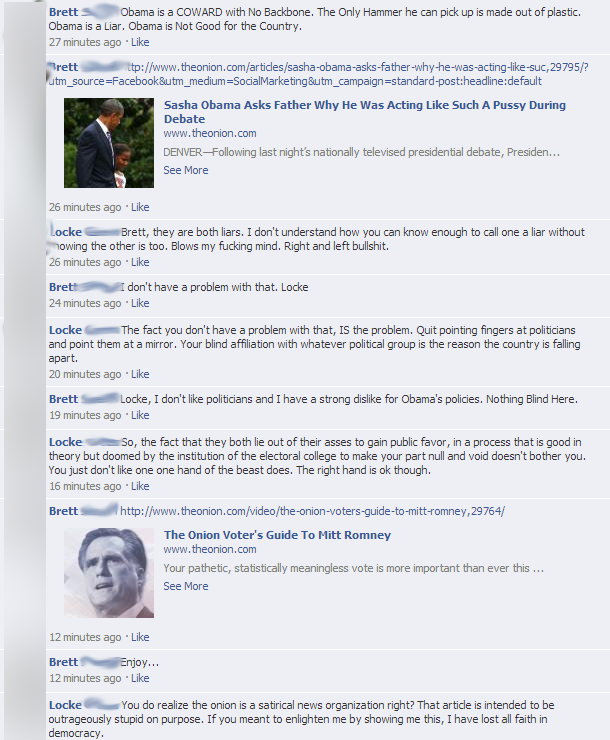 Even The Onion would be scared by this.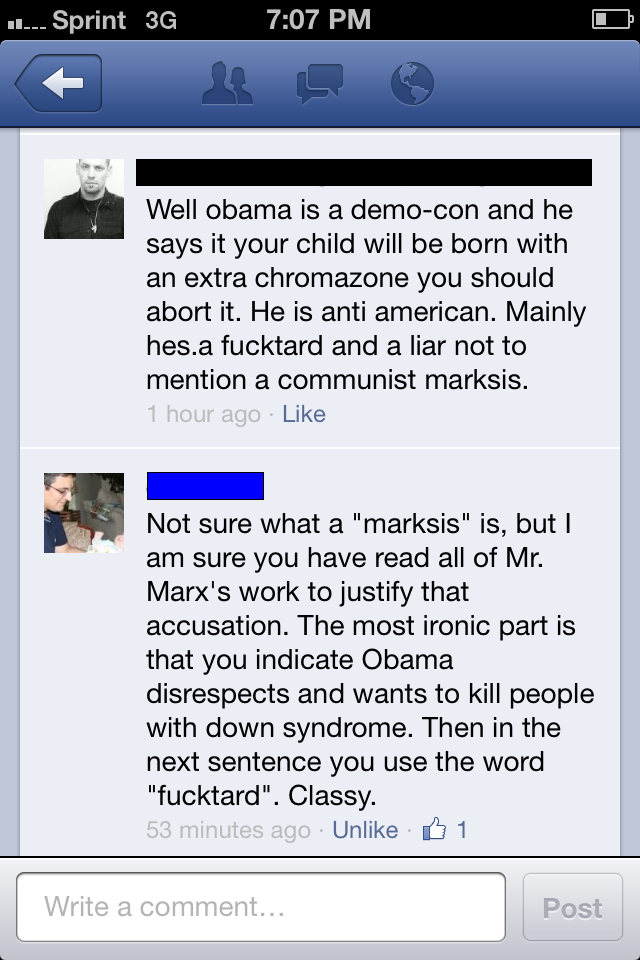 Marksis was Marx's f*ckt*rd cousin.
Posted 10/1/12:


Al Qaeeda, brother of Doug Qaeeda. We finally got that bastard.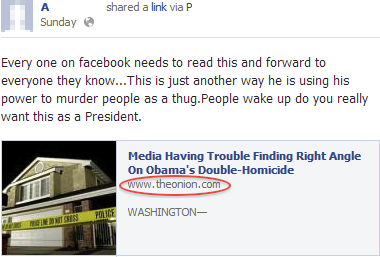 If this were true, at least Obama would have more support among gun owners.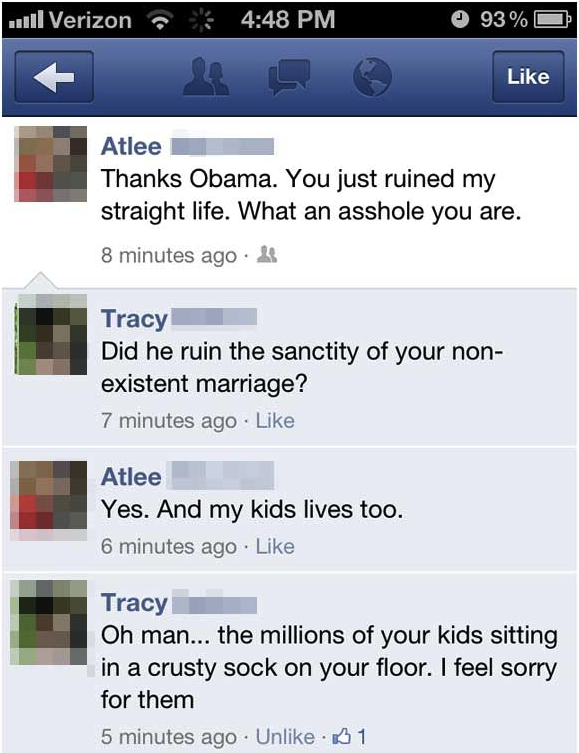 Imagine how sad he'll be when we legalize gay masturbation.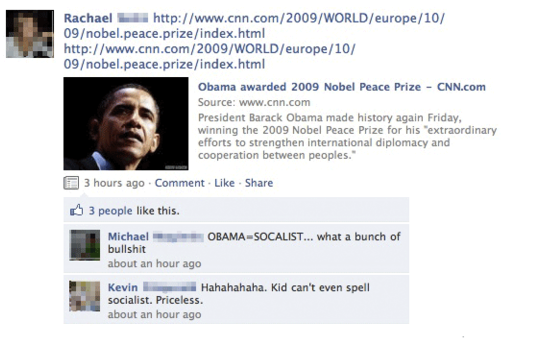 Obama is secretly promoting a southern California agenda.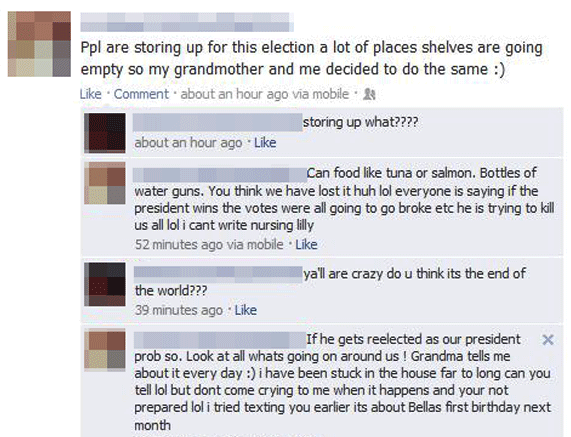 Canned tuna makes sense. But, bottles of water guns? Gotta have fun in the Obamapocalypse.
 


He did own a lot of slaves. He also never, ever said that made-up quote.
 

This is the single best argument for Obamacare ever presented in the English language.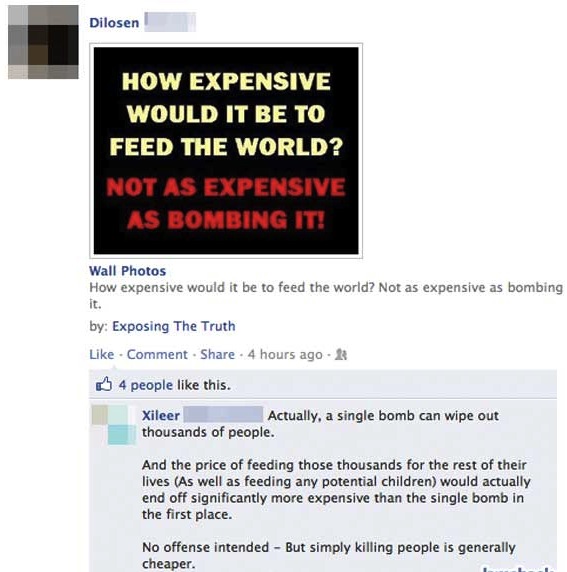 God dammit, Xileer. Just let the stupid hippie believe things and stop scaring us.
 

Yeah, obviously, Kristen. There aren't 6% of Americans who all know anything.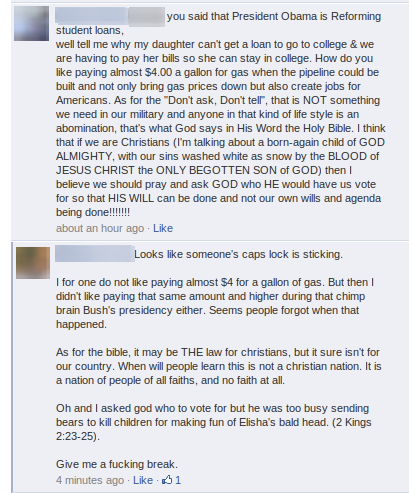 God probably has a really big car since he hates expensive gas so much.
 


Ryan will find out what health care means to him when he inevitably chokes on a Monopoly piece.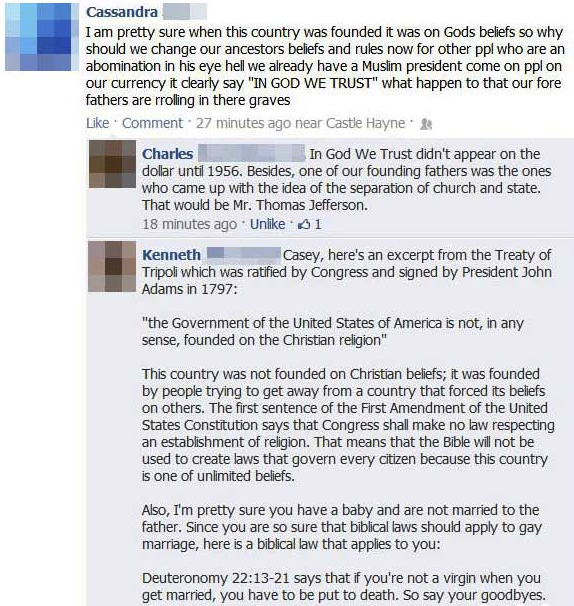 And Jesus said, "Let she who is without knowledge cast the first Facebook post."