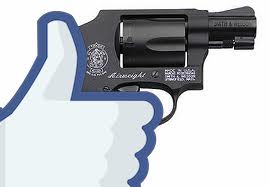 Five of your friends don't like this!
Having a million private security officers isn't cool. You know what's cool? Paying for your own genuine police officer.
That's what Facebook is doing. The social media giant is famous for being the first of its kind to accomplish a number of things; being the subject of an Oscar winning movie, winning a GLAAD award, even the first to grab the attention of my father for all of four minutes, which is actually quite an achievement. In an equally pioneering move, it was announced today that Facebook will be the first private company in the United States to fund a full-time police officer, an arrangement which has a number of people concerned, and others saying it could be a model for the future.