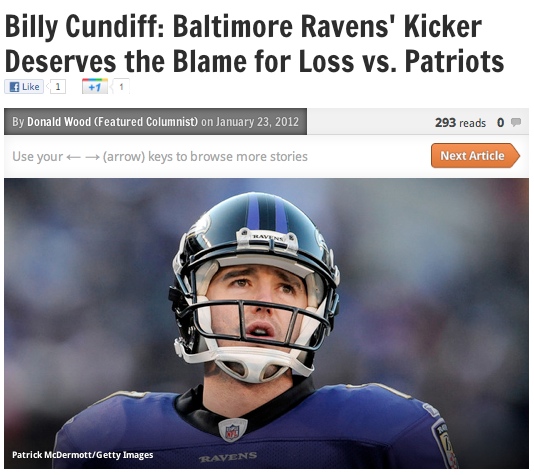 5. Billy Cundiff - With one botched kick, Cundiff became the most hated man in Baltimore. And considering no one likes Baltimore, that technically makes him one of the most hated men on the planet. Cundiff actually hasn't had much time to reflect on the loss, though, because he's been too busy running for his life from Ray Lewis.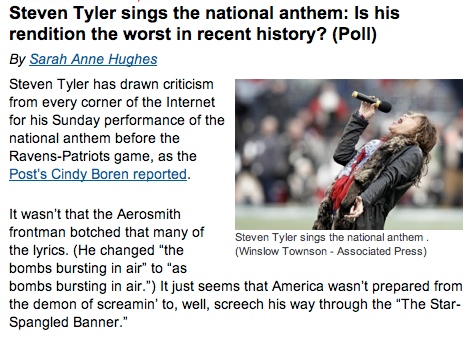 4. Steven Tyler - The biggest loser of Sunday's Ravens game not wearing a Ravens jersey was the somehow-still-alive Aerosmith singer, who warbled and screeched his way through the national anthem. When reached for comment, people in the crowd said, "I just hope someone helps that poor woman off the field."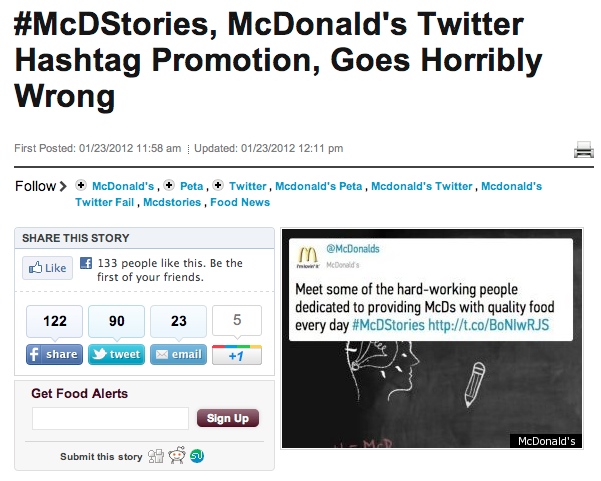 3. Whoever runs McDonald's Twitter account - The fast food chain's attempt to get people to tweet stories about their McDonald's experiences predictably backfired as people began tweeting stories about their McDonald's experiences, such as eating there while high, getting food poisoning, or finding out what's actually in a Chicken McNugget.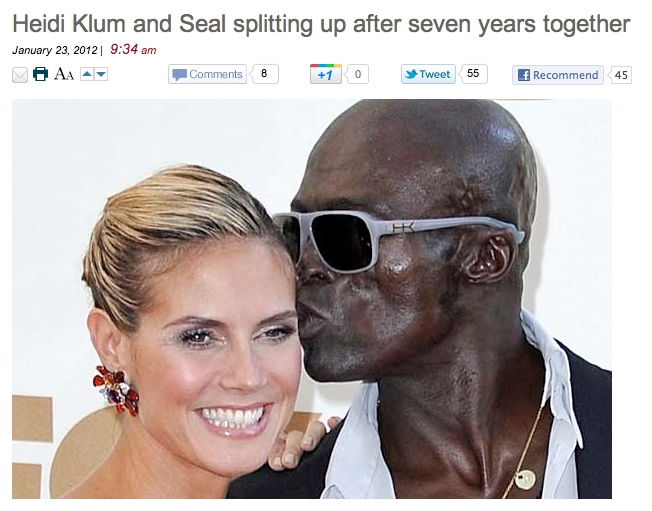 2. Seal - Sure, divorce is hard on both parties and blah blah blah, but let's be honest: Seal's odds of ending up with someone better than Heidi Klum are the same as our odds of ending up with Heidi Klum.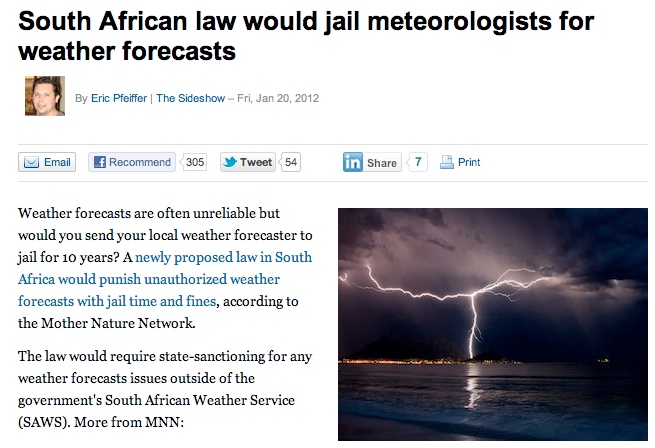 1. South African meteorologists - We're really just glad to see this country finally doing something to combat its dangerous scourge of rogue weathermen. One of them even said it would be partly cloudly on a day that ended up being mostly cloudy. Pure evil.