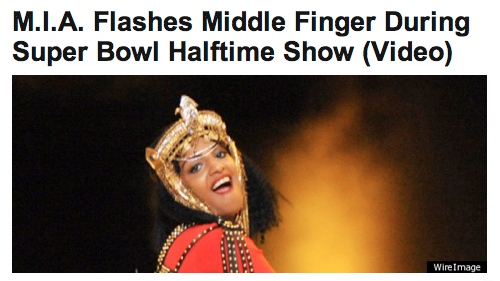 5. M.I.A. - A British-by-way-of-Sri-Lankan recording artist who was a surprise performer in last night's Super Bowl halftime show, you probably know M.I.A. better as "that lady who made the gunshots song that was in the trailer for Pineapple Express but not the actual movie, hey what was the deal with that anyway?" She gained instant notoriety last night by flipping a bird at the camera for a fraction of a second, thereby ensuring she would become the topic of watercooler conversation today among easily offended people everywhere.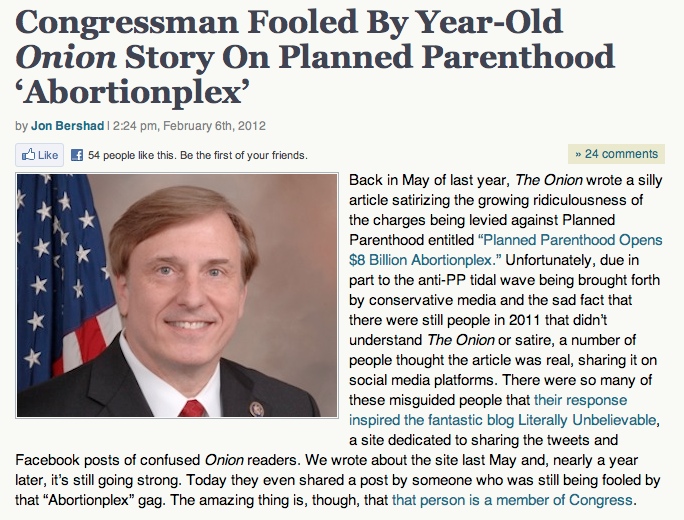 4. This gullible GOP Congressman - Louisiana Rep. John Fleming joined an embarrassing but surprisingly large Internet club today when he became the latest dupe to mistake a satirical story from The Onion for actual news. And not just any story, but an especially outlandish one about Planned Parenthood constructing a big-budget "Abortionplex." Next time his constituents may want to consider electing a representative who doesn't seem susceptible to blowing millions of dollars in federal money on a Nigerian email scam.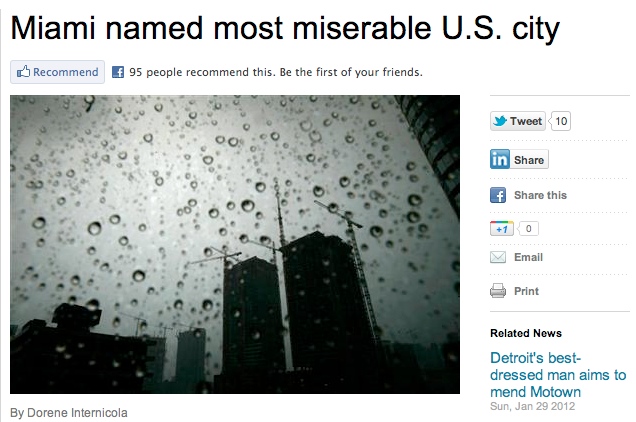 3. The people of Miami - This South Florida hotspot was just named America's Most Miserable City, despite having nothing whatsoever to complain about. Seriously, this had to be a misprint. Miami isn't even one of the 10 worst places in Florida, much less the country. We just hope we never see the day when Clint Eastwood makes a Super Bowl commercial praising their grit and determination while speedwalking down the beach in a hiked-up pair of Bermuda shorts.
2. Newt Gingrich, again - Being the most unlikable candidate in a field full of rejects is no small task, but it's the only scenario in which Newt Gingrich is a success story. He fell short again in Nevada this weekend, the latest stop in his cross-country Lose-A-Thon. Next up is Colorado, Minnesota and Missouri, where Newt will see if he can accomplish the impressive achievement of suffering humiliating defeats in three states at once.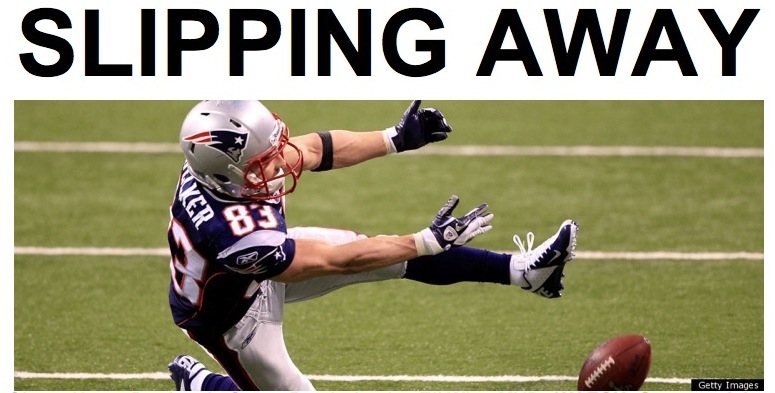 1. Patriots receivers - Wes Welker and co. not only had to shoulder most of the blame for another shoulda-been victory,  but also got burned by their trusty leader's lady. When Gisele Bundchen was jeered by fans upon leaving the stadium, she reportedly turned and exclaimed that her Tommy "cannot f**king throw the ball and catch the ball at the same time." Sounds pretty harsh, but the insult probably rolled right off of Welker's hands.