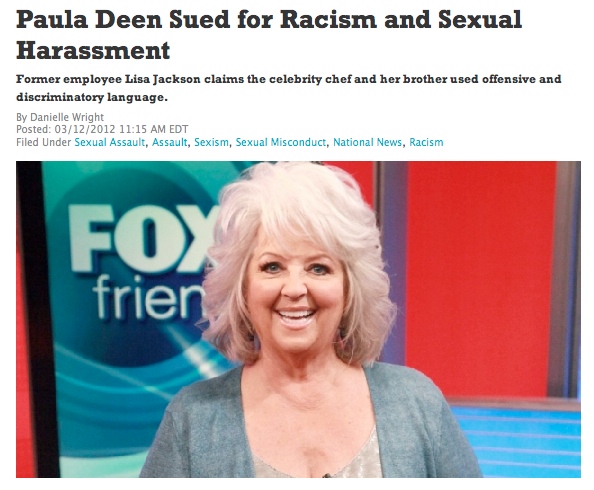 5. Paula Deen, and apparently anyone who has to work for her. Mere weeks after announcing — and then profiting greatly from — her diabetes, TV's most obnoxious Southerner since Jeff Foxworthy is in the news again as the target of a lawsuit from a disgruntled former employee of her Georgia restaurant. Deen's brother Bubba is accused of watching porn on the job, though in his defense it was just a slow-motion shot of gravy dripping over a deep-fried turkey leg.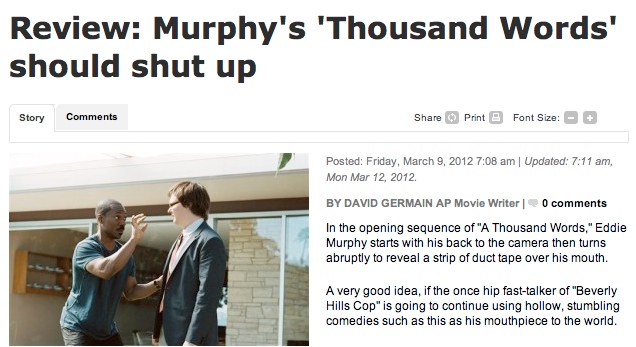 4. Whatever is left of Eddie Murphy at this point. Murphy's latest comedy-in-quotation-marks A Thousand Words failed in a thousand ways over the weekend, bombing at the box office and earning an impressive-but-not-in-a-good-way 0% on Rotten Tomatoes. We'd love to think of this as Murphy's karmic punishment for forcing us to endure another year of Billy Crystal hosting the Oscars, but then we'd be pretending there was ever a chance this movie wasn't terrible.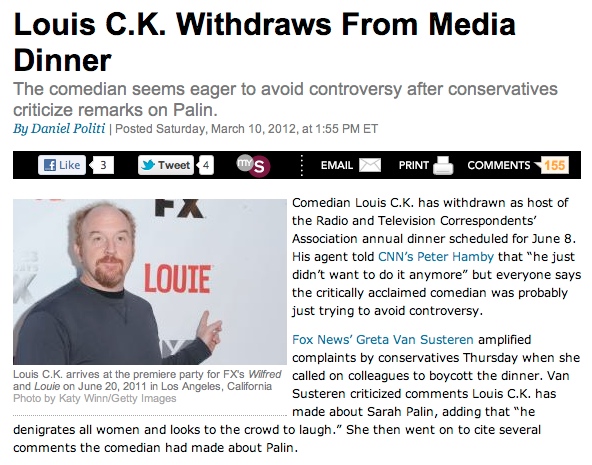 3. Louis C.K., and by extension, comedy fans. C.K. backed out of this year's Radio and Television Correspondents' Dinner over the weekend after Fox News pundit and apparent hater of laughter Greta Van Susteren went on a one-woman campaign to demonize the comedian by comparing comments he made years ago about Sarah Palin to Rush Limbaugh's tirade against Sandra Fluke. Of course, Van Susteren failed to take into account a few subtle differences such as context, intent, the fact that Palin is a public figure while Fluke is a civilian and, most importantly, that Louis is not a pilled-up, misogynistic hog-person.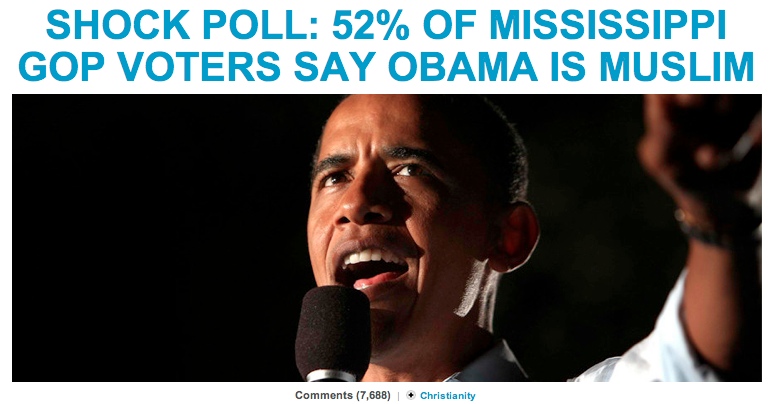 2. President Obama. We'd say Mississippians were the ones having a bad Monday if we thought for one second that they were the least bit embarrassed about this mind-blowing-yet-still-somehow-not-very-surprising statistic. Personally, we'll take Obama's faith at his word like 100% of rational people, but frankly we wouldn't care if he was Christian, Muslim, or Atheist — just as long as he's not from Mississippi.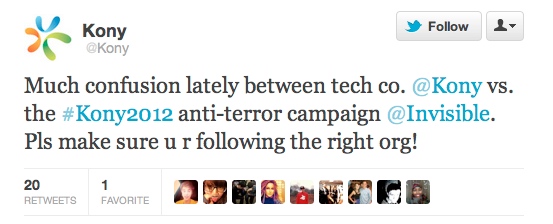 1. Anyone who works at this unfortunately-named company. Any other week, this would be just another California-based tech company with an incomprehensibly jargon-filled mission statement and a vaguely silly name. But one little 30-minute online documentary later, and it's the target of tweet after tweet of misdirected rage meant for a mass-murdering Ugandan warlord. Guys, be reasonable — if Joseph Kony was actually on Twitter, he'd totally have a Verified Account by now.