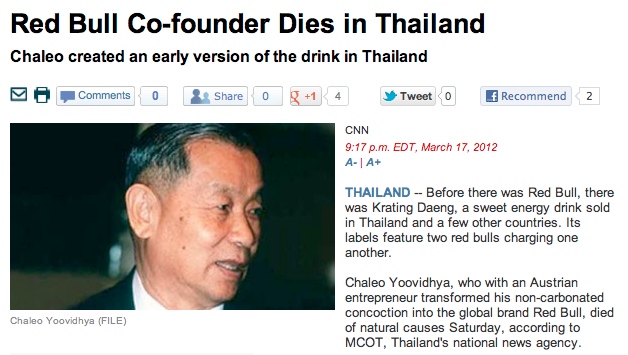 5. Chaleo Yoovidhya - The Red Bull co-founder died over the weekend, thankfully sparing him from the inevitable spate of "I guess Red Bull really DOES give you wings" jokes on Twitter. Known primarily for giving douchebags something to mix with their vodka, his unholy neon concoction also brought us skinny cans, silly commercials, and whatever the hell Taurine is. So pour out a Red Bull for Mr. Yoovidhya, then stand back as it eats through the floor like hydrochloric acid.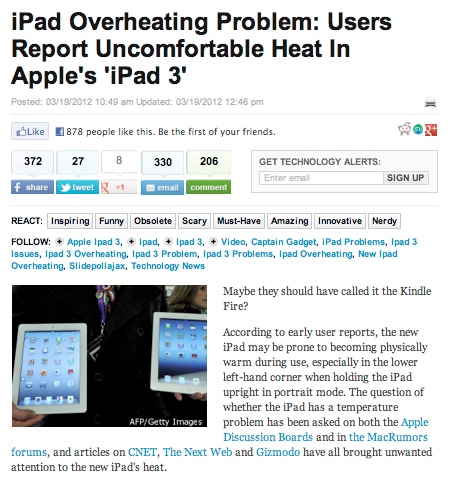 4. People who already bought an iPad 3 - The only thing Apple users love more than being the first to buy the latest product is finding the first round of things to complain about. And so they have with "the new iPad" (or as everyone still insists on calling it since that sounds awkward and confusing, iPad 3), which reportedly overheats during use. But hey, sometimes when you can't wait to get your hands on something, you end up burning the crap out of those hands.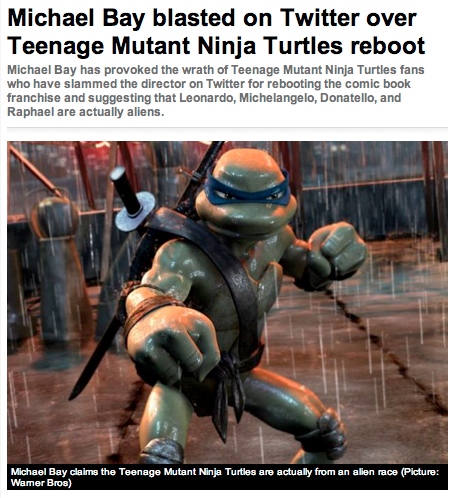 3. Everyone mentioned in this headline - We're not sure what's more depressing: Michael "I masturbate to exploding Ferraris" Bay bastardizing another beloved kids' franchise from the '80s, or the fact that people are vociferously defending the artistic integrity of a cheap cartoon about talking amphibians. The only thing we do know for sure is that Michael Bay has clearly been pissing nerds off since high school, and he's gotten really, really good at it.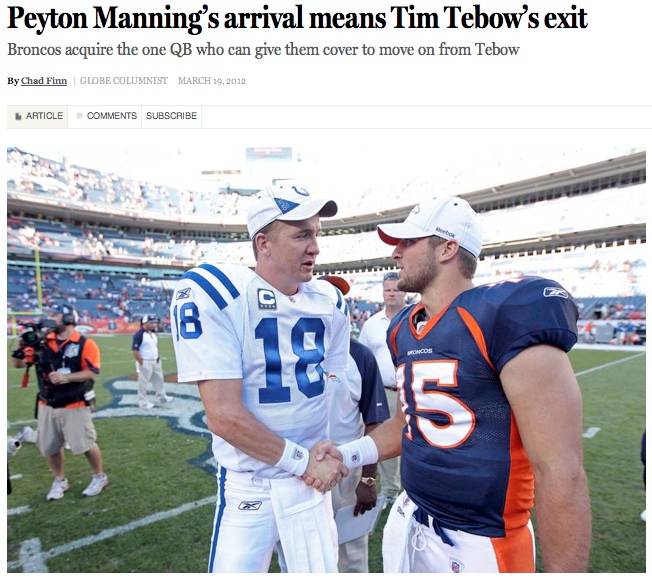 2. Tim Tebow - Peyton Manning is reportedly going to the Denver Broncos, which means the NFL's MVP (Most Virginal Player) Tim Tebow is toast, and not like the kind you see Jesus's face on. We're glad we no longer have to watch John Elway hide his disgust every time he says Tebow's name, but even though it's a rough day for God's Favorite Quarterback, we're sure he'll land on his feet — then on one knee, then on his feet again — somewhere else.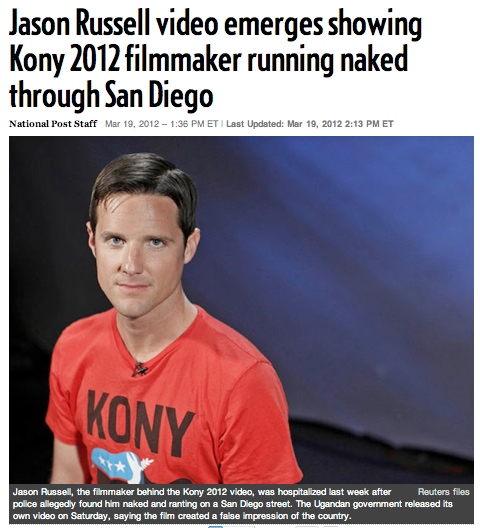 1. Jason Russell - You think you had an embarrassing weekend? No amount of stranger groping, cabbage spewing, bottle breaking mayhem you got yourself into this St. Patrick's Day could possibly measure up to the Kony 2012 founder's Friday afternoon meltdown, in which he paced back and forth down a San Diego street, ranting incoherently while completely naked. Russell's family and friends blamed the incident on exhaustion stemming from the criticism directed at the Kony 2012 campaign, and sought to clear up initial reports that Russell had been seen masturbating. But when your best defense is "Yes I was slapping the street and screaming nonsense at cars with my dong out but I was NOT jacking off," it's probably best to just call it a career.