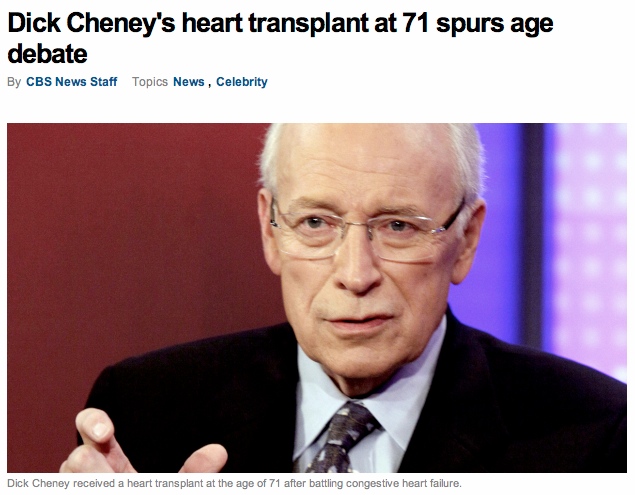 5. Anyone Else Who's Waiting for a Heart Right Now - Dick Cheney received his new and presumably first human heart this weekend after a successful transplant operation, which is great news for him but not so great for any transplant candidate who isn't a wealthy, powerful, 71-year-old white guy. A tip for anyone on the donor list: Just lie and say you enjoy leading the country into indefinite, unjust wars.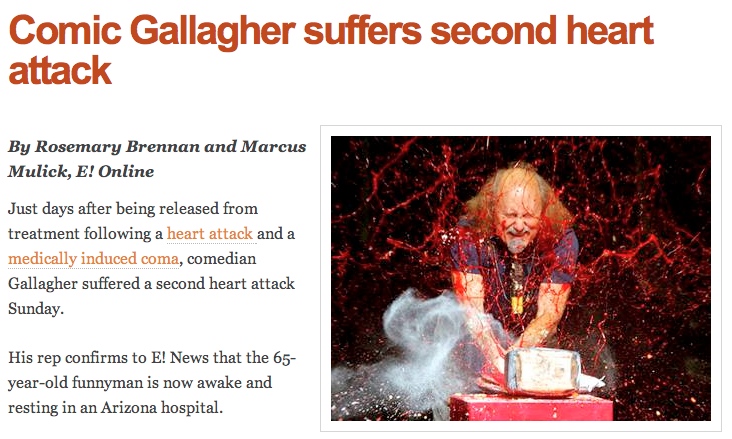 4. Gallagher - In other "people who should probably be dead" news, comedian and/or professional fruit disintegrator Gallagher is recovering from his second heart attack in just two weeks. Things may seem grim for the guy — somewhere, a room full of watermelons is waiting impatiently to pop the champagne — but at least lazy entertainment reporters are still charitable enough to refer to him as "funnyman."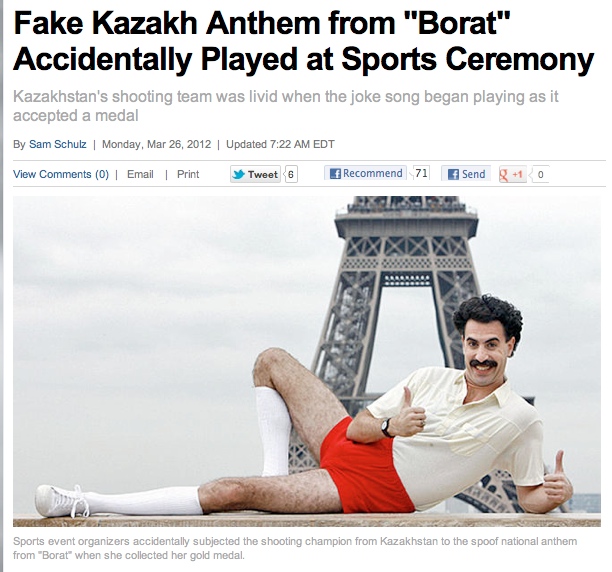 3. The Entire Nation of Kazakhstan - These guys just can't win lately. First, they accidentally played "Livin' La Vida Loca" in place of their national anthem at the start of a skiing festival. This time a shooting tournament inadvertently played the song from the end of Borat, a movie that infamously portrayed Kazakhs as a bunch of backward, hapless simpletons. Basically, the exact kind of people this would happen to.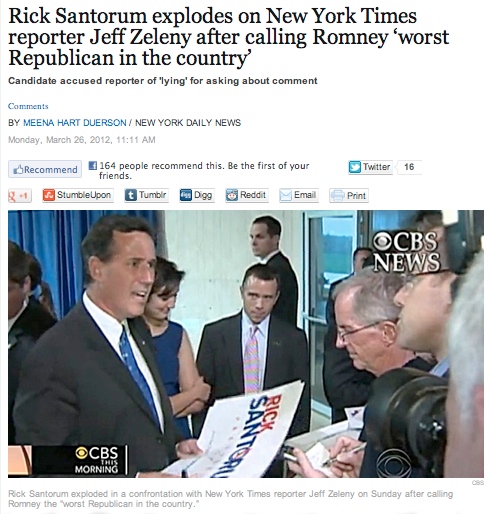 2. Rick Santorum - A New York Times reporter asked Rick Santorum about a comment he made regarding Mitt Romney this weekend, sending Santorum's anger level right from periwinkle blue to burnt sienna. Santorum is scarmbling today to spin the meltdown into a bizarre, "real Republicans lose their sh*t at the media" angle, but it's clear the campaign is taking its toll on him. This is the most hatred we've ever seen him express towards a straight person.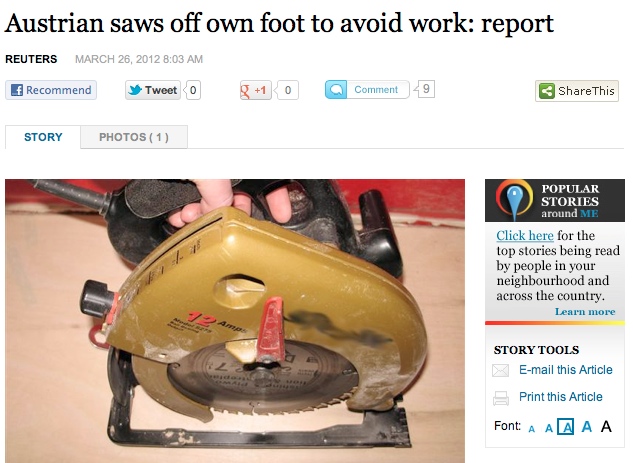 1. This Guy - An unemployed Austrian man desperately trying to avoid being declared "fit to work" sliced off his own foot with a circular saw, then threw the foot in the oven. If he'd really wanted to get out of working, he probably could have just told them how f*cking insane he was. His lack of a job might make it hard to cover his medical expenses, but at least now he can raise money by selling half of his shoes.