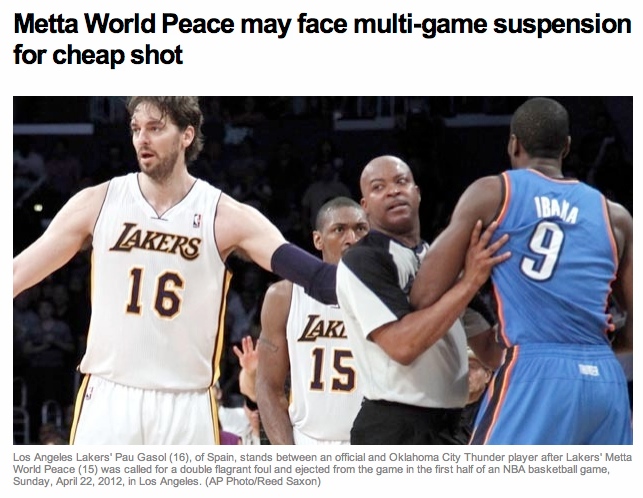 5. Metta World Peace - The Deranged Professional Basketball Player Formerly Known As Ron Artest will have to convince people he renamed himself ironically after leveling James Harden with an elbow strike to the face like a mentally unstable UFC fighter but with less restraint. World Peace (that is seriously how we have to keep referring to him) likely faces serious consequences for his latest act of on-the-court violence, but we'd rather they just make him change his name to something that doesn't sound like a rejected Ben and Jerry's flavor.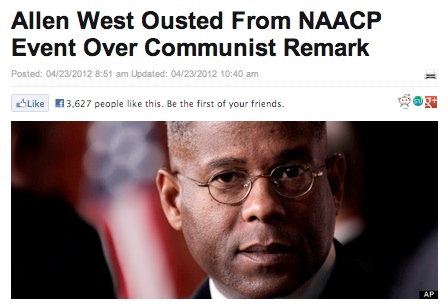 4. Allen West -  It's lonely to be a black Republican. It's even lonelier to be a black Republican who just accused 81 of his peers of being Communists based on absolutely nothing but paranoia, delusion, and an apparent love of Tom Clancy novels. It's nice to see someone aspiring to be the Jackie Robinson of McCarthyism, but Allen's views are as outdated as his flattop.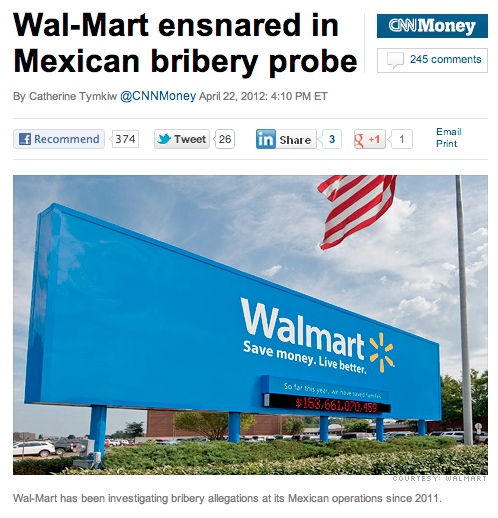 3. Wal-Mart executives - The megastore chain is accused of trying to pay off officials at its Mexican locations, presumably with great deals on sporting goods, two-liter bottles of Coke, and DVDs of old Nicolas Cage movies. If it were up to us, every executive would be sentenced to working as a greeter at a Mexican Wal-Mart with no air conditioning.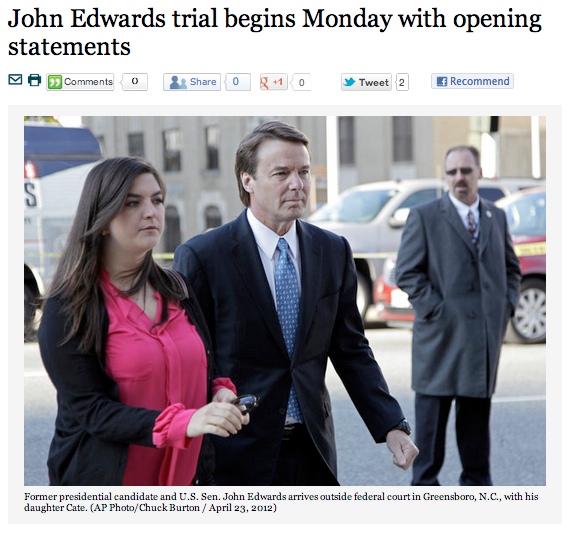 2. This F**king Guy - Former presidential candidate and current "ugh, gross" John Edwards is on trial today over illegal campaign contributions, which is a much more boring way of saying he received nearly a million dollars to silence his mistress and preserve his 2008 presidential campaign, all while his widely beloved and respected wife was being ravaged by terminal cancer. So, John Edwards 2016?
1. Billy Lee - After a month in career limbo thanks to his appalling mismanagement of the Trayvon Martin case, the Sanford, Fla., police chief is stepping down to spend more time pursuing his true passion: not arresting murderers. Now that George Zimmerman is out on bond, maybe the two of them can finally start that ska band together.