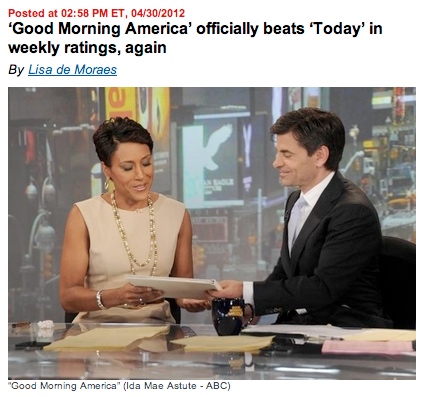 5. Everyone who works at the Today Show - ABC's Good Morning America has trounced its competition for the second week in a row. Maybe Today should let all of its anchors be more like Kathie Lee and Hoda. It probably wouldn't help ratings, but at least they'd all be too hammered on cheap wine to notice.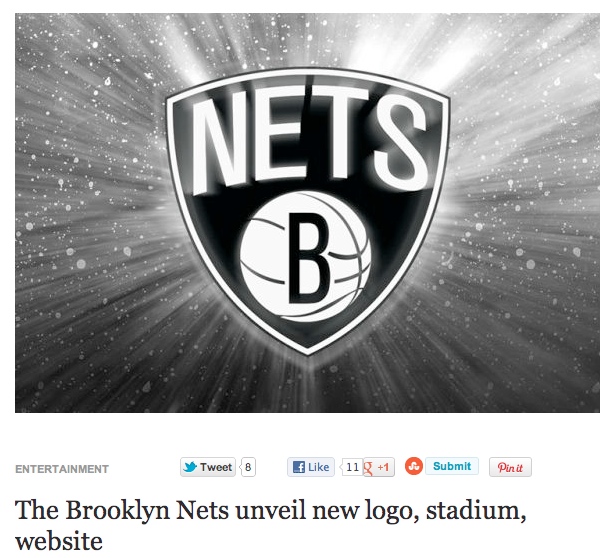 4. New Jersey residents - Yes, citizens of the Garden State could be on this list every week, but today was especially rough on them because it marked the official handover of the state's NBA team to borough of Brooklyn — along with the debut of its sleek, stylish new logo. For fans of the old Nets, it's a little like watching your ex go on a date with her younger, hipper boyfriend who's wearing considerably less AXE body spray.

3. Brian Williams - Last night's episode of Girls featured beautiful actress Allison Williams ducking into a public bathroom for a moment of "self-discovery," which was no problem at all for us but could not have been easy for her famous father, NBC Nightly News anchor Brian Williams, or for the 19-year-old intern who had to bring him his coffee today without letting on that he just watched his boss's pride and joy fingerbang herself.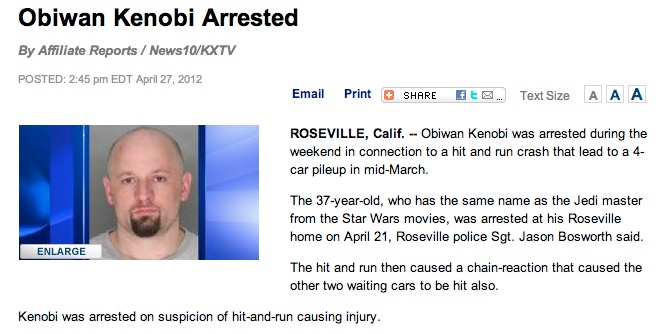 2. Obiwan Kenobi - Fear leads to anger. Anger leads to hate. Hate leads to felonies. Look, don't go naming yourself after one of the wisest characters in movie history if you're going to end up doing something this stupid — especially if you can't even use any Jedi mind tricks to make the cops arrest each other while you get away. If there's any justice in the world, this guy will be sentenced to renaming himself something more appropriate, like Ewok Jarjarbinks.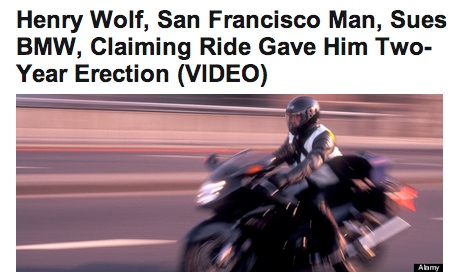 1. This guy and his penis - Looking to solve two mid-life-crisis problems in one? Buy a motorcycle. It worked a little too well for Henry Wolf, who's claiming that a spin on his BMW left him with a two-year erection — which is a very long time to hold a book in your lap. If we were BMW, we'd turn this boner into bonerade by working this angle into our next ad campaign: "BMW Motorcycles. So good, it'll make you hard — forever."