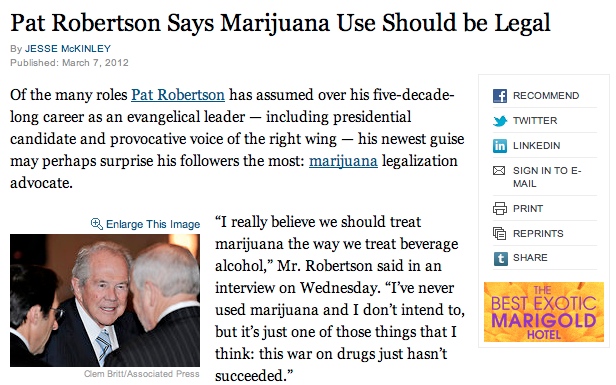 5. Pat Robertson came dangerously close to making us not hate Pat Robertson. This shockingly liberal view from America's most insanely conservative televangelist made us question everything we've ever known. Could he actually, possibly feel this way, or is this just some brilliantly evil reverse-psychology ploy to turn us against pot legalization? We'll have to think more about this when we're not high.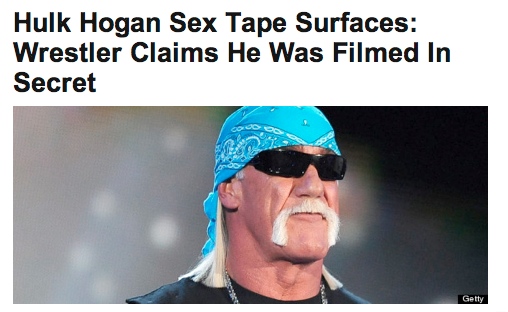 4. We found out about a Hulk Hogan wrestling match we never want to see. A porn company plans to sell a "leaked" video of the former wrestling legend going toe-to-camel-toe with an unidentified brunette in what we hope does not involve any steel chairs, elbow drops, or tag-team partners. The company is still shopping the video around for release, though they probably shouldn't rule out pay-per-view.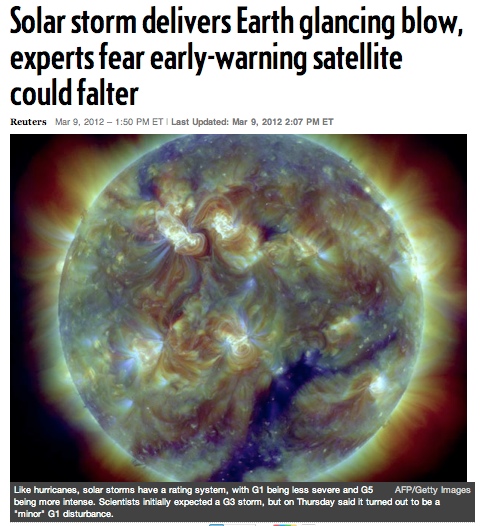 3. Solar flares may or may not have almost killed us all. Yesterday solar flares shook the Earth's magnetic field, but caused no serious damage — although media outlets are still doing their absolute best to ensure we're all moderately terrified anyway. But since this is America, a country raised on disaster movies, nothing short of crumbling national landmarks and Will Smith soaring overhead in a fighter jet is going to get more than a shrug out of us.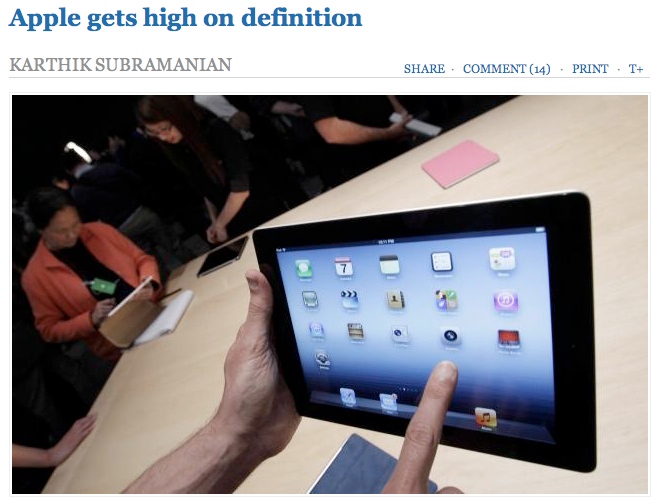 2. We were introduced to an iPad we couldn't give less of a crap about. We thought we'd be annoyed about Apple's announcement of the iPad 3 because it would mean we have to buy an iPad 3. But now that we've seen its underwhelming features — such as "a slightly clearer screen," and "a slightly bigger camera," and "that's pretty much it" — we're just annoyed that they wasted our time. And that we're still going to buy it.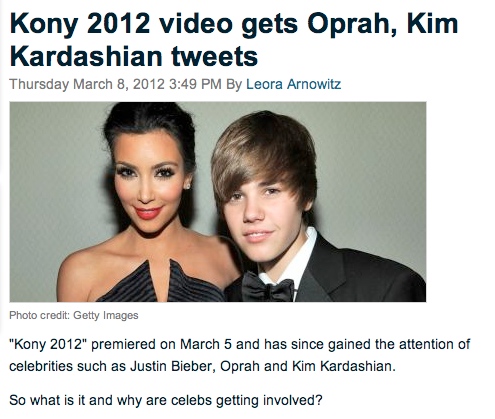 1. The Internet united as one to briefly care about the plight of Africa. First, an emotionally affecting 30-minute documentary swept the Internet and turned us all into armchair crusaders for world peace. Then, an equally affecting criticism of the original video swept the Internet and turned us all into jaded skeptics of shady nonprofit organizations. Now we don't know what the hell to think. We're pretty sure we still hate Kony, but now maybe we also aren't really fond of manipulative white dudes with film cameras? Whatever it is, we miss not caring about things.