If you're on the East coast, hopefully you're out of the flood zones and safe indoors hunkering down in front of CNN. But staying dry and out of the wind is only half the battle. You now have to occupy yourself for the next 48 or so hours, and you're almost certainly going to lose your mind. You might be able to drink away half the time, but the other half you're going to be hungover and stir crazy. Here are a five fun ideas to help you make the most of your mental breakdown during the Frankenstorm.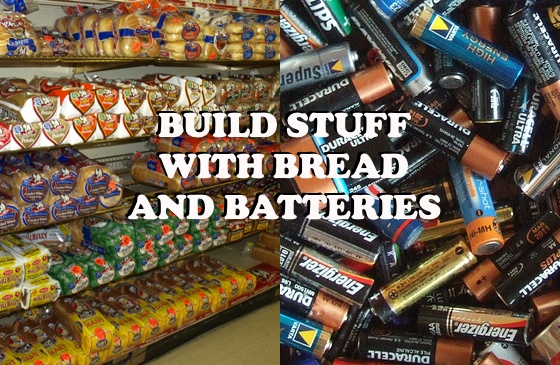 1. If you're a responsible American, at the first report of light rain you raced to your local grocery store and bought enough bread and batteries to sustain a small town for several months. Since there's no way you could ever consume even a fraction of it all, why not use it to build stuff? You and your roommates could build large Wonder Bread forts in your living living room and go to battle, launching batteries at each other trying to knock down the structures. Or you could use your thousands of batteries to construct a makeshift log cabin so you can feel transported to Colonial Williamsburg without leaving your house. Or try "Breading," the new sexual deviancy wherein you masturbate (burning through the batteries in your vibrator) while your naked body is covered head-to-toe in bread slices. Breading — It's the hurricane-appropriate erotic kink that's taking the world by storm!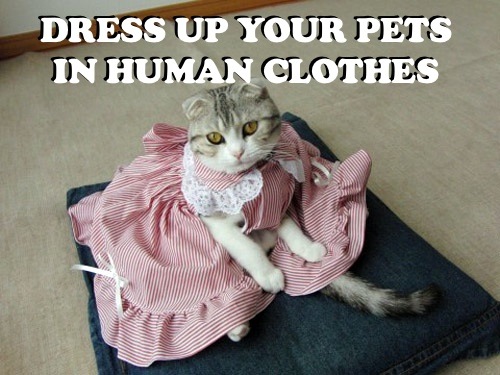 2. Stuck inside for 48 hours with no one but your pets to hang out with? If you dress your pets up in human clothes, you can pretend they're anybody. Put them in your sweatpants and you can pretend you're all fitness freaks hanging out at the gym. Put them in tuxedos and you can pretend you're hanging out with George Clooney and Brad Pitt in Ocean's Eleven. You can even dress them up in lingerie. Seriously, pets have no rights at all so it's totally legal!
3. When things enter a state of emergency, people can't help but reevaluate their lives and settle their affairs. Since our lives are now lived on Facebook, it's perfectly accepable to use the hurricane as an excuse to come clean about some of your Facebook activity. We don't know when things will be back to normal after this storm passes, so you might as well get stuff off your chest while you still can, using a nice succinct status update like this one:


Don't you feel better now?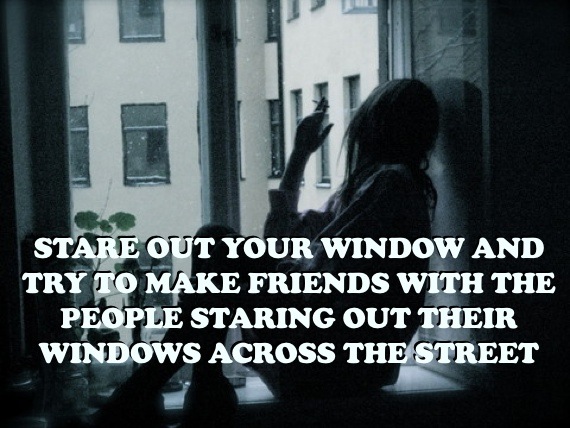 4. You can see them across the way, nothing but an anonymous silhouette, just like you. You're both wondering how it is you've lived just a couple hundred feet across from each other, both of you too busy to ever bother to form some kind of bond. Now's your chance! Start with a wave hello. Then you should both try shrugging your shoulders or throwing your arms into the air as if to say, "Crazy weather huh?" Once you've established a rapport, try dancing. Stick to dances you both would know like The Running Man or The Robot. If you want to take off your clothes and put on a little show for each other, that's completely up to you and your brand new across-the-street hurricane friend.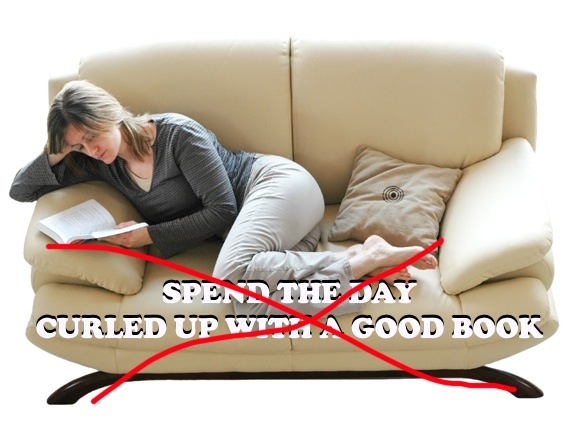 Yeah right. What we meant to say was...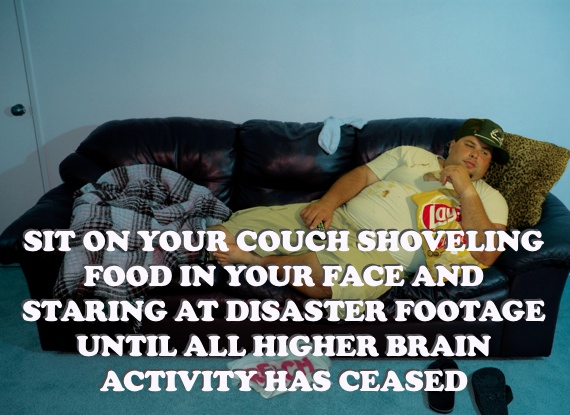 5. There comes a time during every hurricane where you just have to stop fighting and stare blankly at your TV until it's all over. Don't feel bad when it happens. You're just one human being pitted against the unstoppable power of a Mother Nature-enforced house arrest. Give in, turn on CNN, and get stupid.