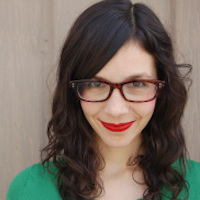 Filed by Meg Favreau

|

Mar 03, 2016 @ 9:00pm
On Thursday, Redditor actualguy69 (because actual guys love...y'know) posted a picture of a flyer a man put up in his town. The guy who posted the flyer was new to town and trying to make new friends, but his pitch might've been a bit too honest. Or, at the very least, he could have selected a less Tim-and-Eric-y photo:
Actualguy69 didn't say whether or not he emailed the guy on the flyer, but the flyer guy did get a lot of sympathy. Redditor brijjen noted, "As someone who just moved to a huge city all alone, I understand this." TuskenCam added, "This guy will get a lot of shit for being cringy, but being lonely is fucking awful. Maybe a weird way to reach out but good on him for trying." Another Redditor asked actualguy69 to send him the flyer dude's email because he lives in Richmond and wants to reach out.