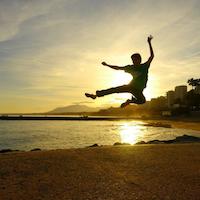 Filed by Mitchell Friedman

|

Jan 14, 2016 @ 2:50pm
Fortune Magazine has just made the breakthrough discovery that making Jeff Bezos look like the Hindu god Vishnu on their cover isn't actually okay! Well, now they know. Here's their most recent issue, which depicts the Amazon CEO as the sacred Hindu deity because he, like everyone else in business, is expanding in India.
Wow. Since this is a fairly open and shut case of appropriation, there's already a full mea culpa from Fortune comes from editor Alan Murray: