It's been two weeks since the Fyre Festival dumped rich kids who expected luxury yachts and supermodels onto an island with FEMA tents and cheese sandwiches. Since then, it has had the most disastrous fallout for an island getaway since Jonestown.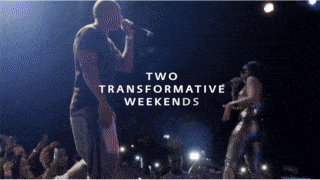 Rolling Stone reports that the festival's co-founders, Jeffrey "Ja Rule" Atkins and Billy McFarland, have been hit with their sixth (SIXTH!!!) class-action lawsuit.
Fyre Festival survivors Kenneth and Emily Reel have brought forth a class-action case in a Florida court, and are seeking $5 million in damages from Ja Rule, McFarland, and the festival's PR agency and advertising firm for misleading them. Their filing asserts that the festival founders sent out cease-and-desist letters to attendees who were criticizing them on social media. Yes, the whole world was roasting the Fyre Festival, but certain people heard from their lawyers (Don't come after Someecards, please).
© Copyright 2021 Someecards, Inc
---